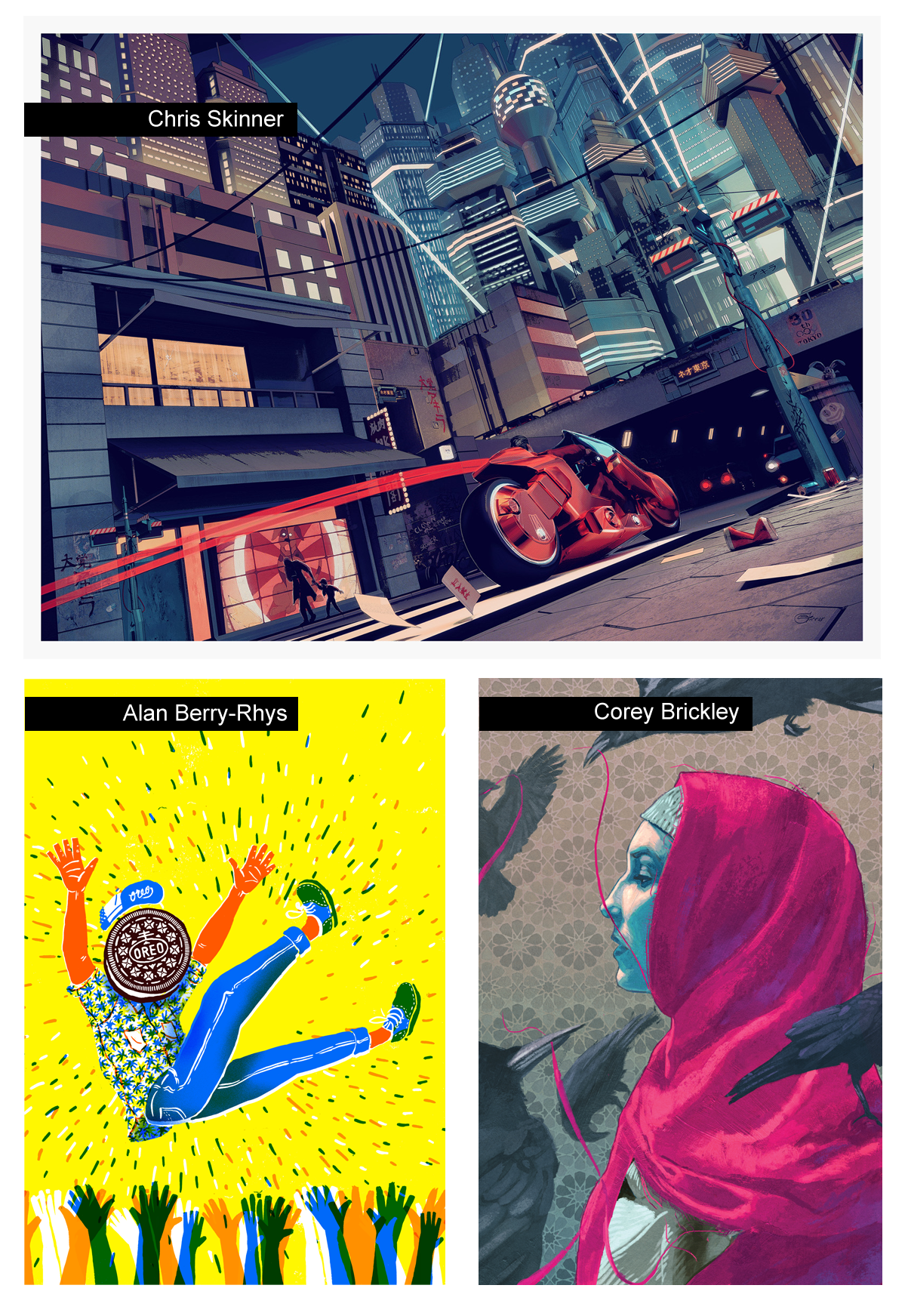 We are thrilled to launch our brand new website! We hope very much that you like the redesign and all the new features. You will find the latest artwork from all the artists you have come to know and from new artists Alan Berry Rhys, Corey Brickley and Chris Skinner.
One of the goals of this new website has to been to provide clients with state-of-the-art search functionality to access some of the world's finest original illustrators, motion artists and illustrative designers.
New features include direct navigation to 'Illustration', 'Motion' and 'Design' and monthly collections of 'Featured Works' on the homepage. The search functionality, which is now also within each artist's portfolio, allows you to carry out more refined searches, including by type of project and style. The dedicated 'Styles' section will show you a variety of outstanding artists working with a particular visual approach and across a range of different kinds of project. The 'News' section is frequently updated with displays and further information about selected commissions.
We'd be delighted if you'd like to sign up to our 'Mailing List'. You would then receive news about new artist signings, latest additions of images to artists' portfolios and invitations to Private Views and other events at Début Art's own gallery 'The Coningsby Gallery' in the heart of Central London.
Oh and by the way if you'd prefer a white background to the site, you can now switch to it at the foot of the page!
Any enquiries to info@debutart.com.