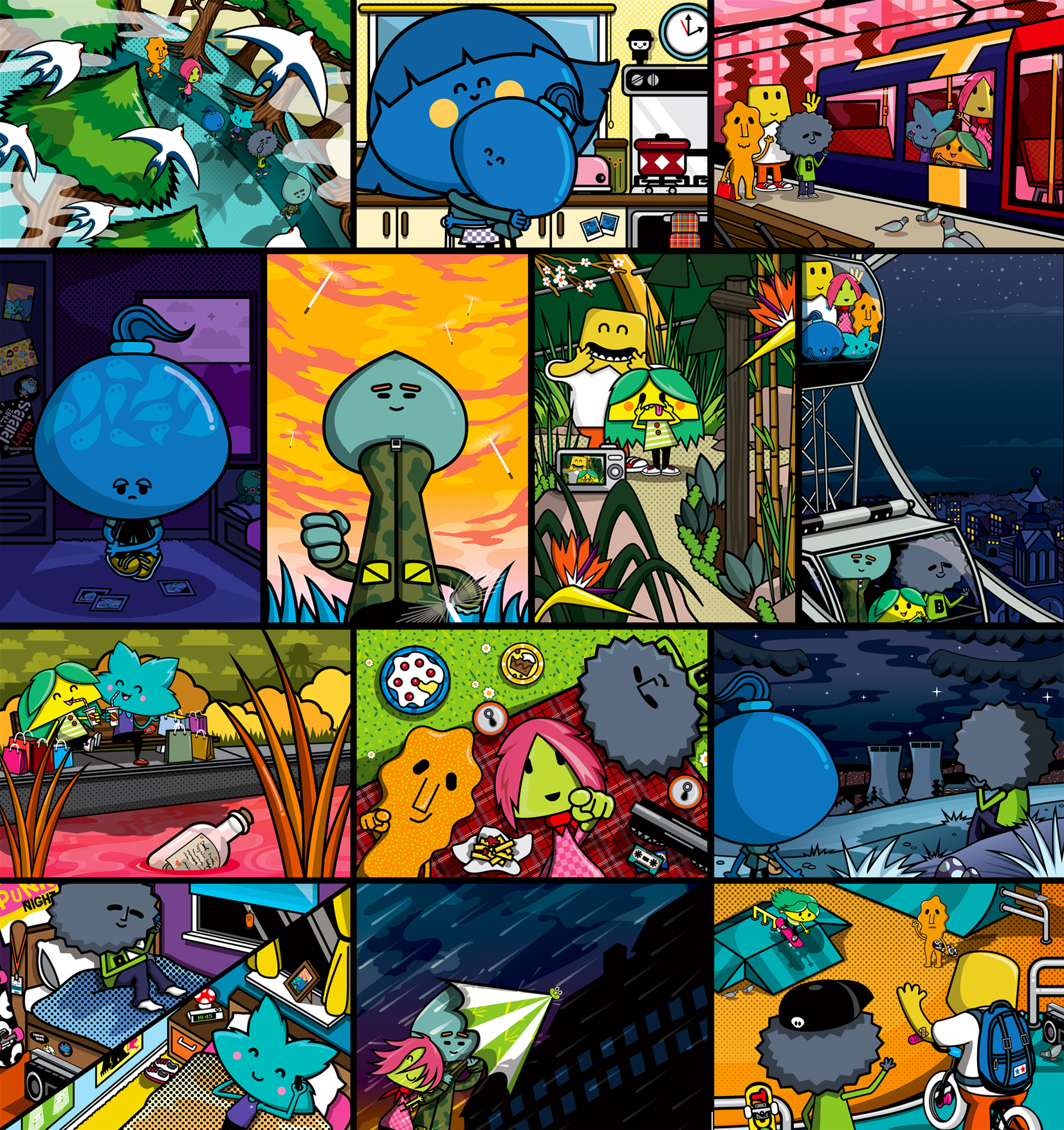 As part of their ongoing relationship with Sheffield Childrens Hospital TADO were recently commissioned to create a series of works specifically for the brand new Beighton Community Child and Adolescent Mental Health Service Unit in Sheffield.
The series of 17 A1 pieces by TADO will be hung in the age 10-14 ward and deal with all aspects of rehabilitation and teenage life creating an emotive set of works all featuring familiar local landscapes and environments.
A group of characters and scenarios were created based around ideas and input from local kids who were consulted at various stages of the project. The pieces are to be printed on huge sections of MDF and officially unveiled when the new unit opens in October.
We've also just updated TADO's portfolio so CLICK CLICK CLICK