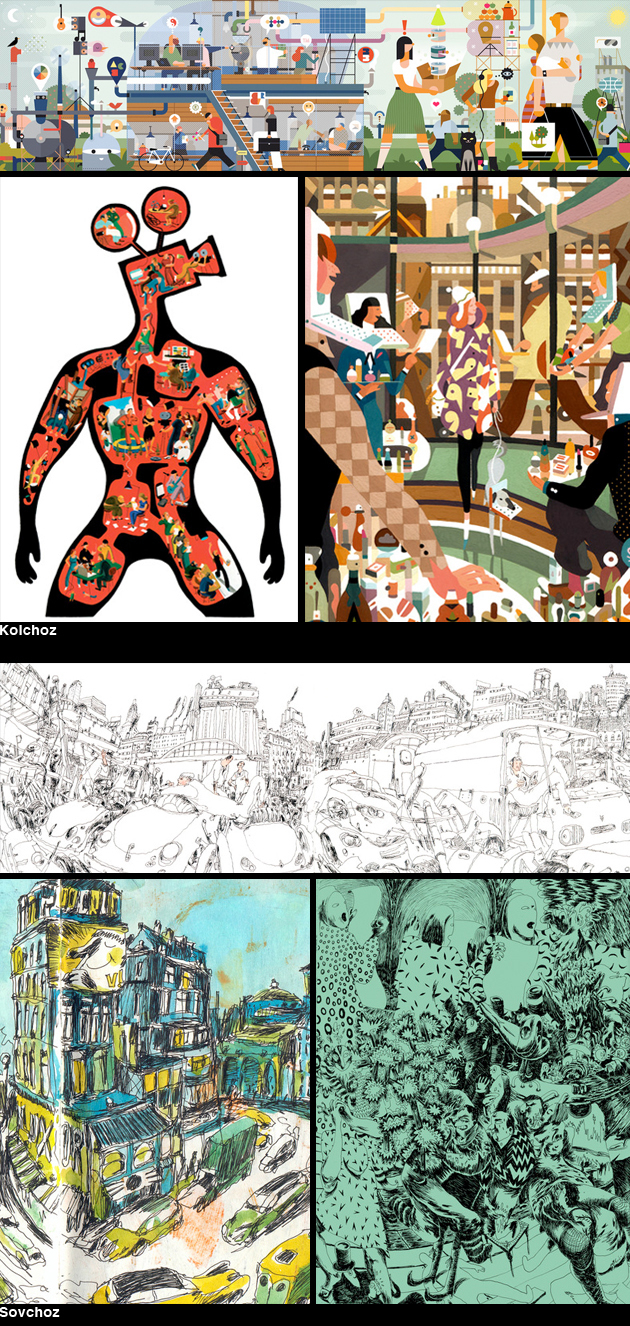 Excited to show you another new illustrator/illustrators. We give you..... Sam Vanallemeersch AKA Kolchoz AKA Sovchoz
Sam Vanallemeersch works in 2 ways:
Kolchoz has a more graphic design / infographic / sequential approach. Some pieces are painted using gouache and others are digital.

Sovchoz is much looser and fashion based. With busy montages, cityscapes and dreamlike situations in abundance.
Two very different approaches but all from one mind.
Check both the Kolchoz and the Sovchoz portfolios and let us know what you think.
Sam/Kolchoz/Sovchoz is available now so please do mail us or call if you have a project in mind.