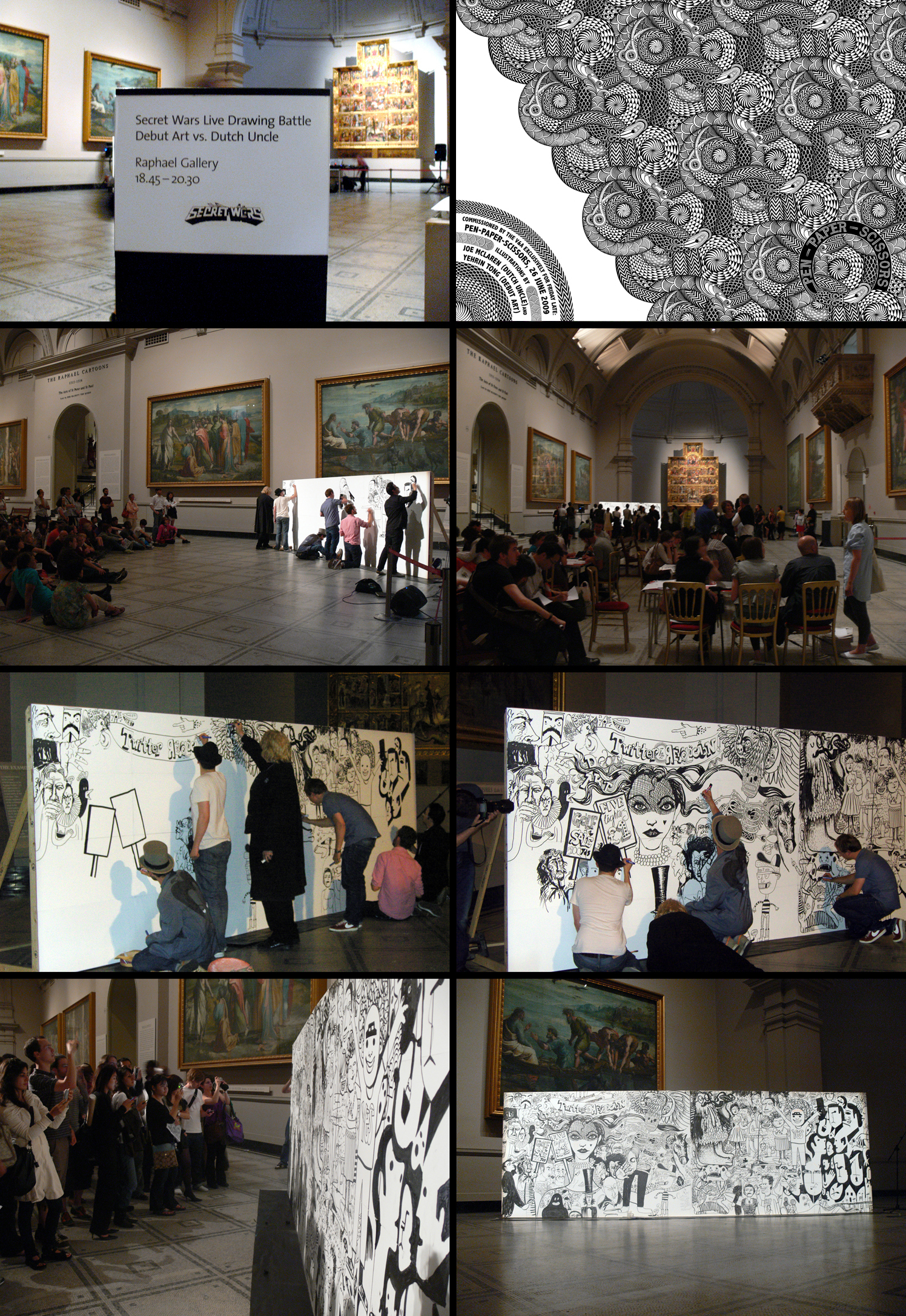 Chris Price, Serge Seidlitz and Craig Ward had an incredible night last friday (apologies for the delayed response) at the V&A.
90 minutes of blood, sweat and tears resulted in Début Art winning the first* of hopefully many more inter agency Secret Wars.
Rain was supposedly going to stop play so "unfortunately" we had to move indoors to what can only be described as an awesome space. Set amongst Raphael's cartoons in an almost church like setting. Crazy acoustics, with Chris Price even heard here singing before we got going.
We had about 200 people sat/stood watching the main event, impressive considering you had to leave drinks outside.
Harry Malt was running his drawing workshop alongside collaborator Chris Bianchi. The best drawings from their workshop were selected at the end of the night and the lucky winners each got a section of the final artwork.
Yehrin Tong was invited to create this beautiful cover for the evenings proceedings which was printed large and folded for the event.
A great night had by all, special thanks to Terry at Secret Wars, Ligaya and Rachel at the V&A, Thomas Whitehead from Say Yes for his "laser soul" and of course Dan at Dutch Uncle and his guys.
Looking forward to doing another similar idea hopefully somewhere soon.
In the meantime, check the pics above.
P.S. OUR GUYS WERE ON THE LEFT.