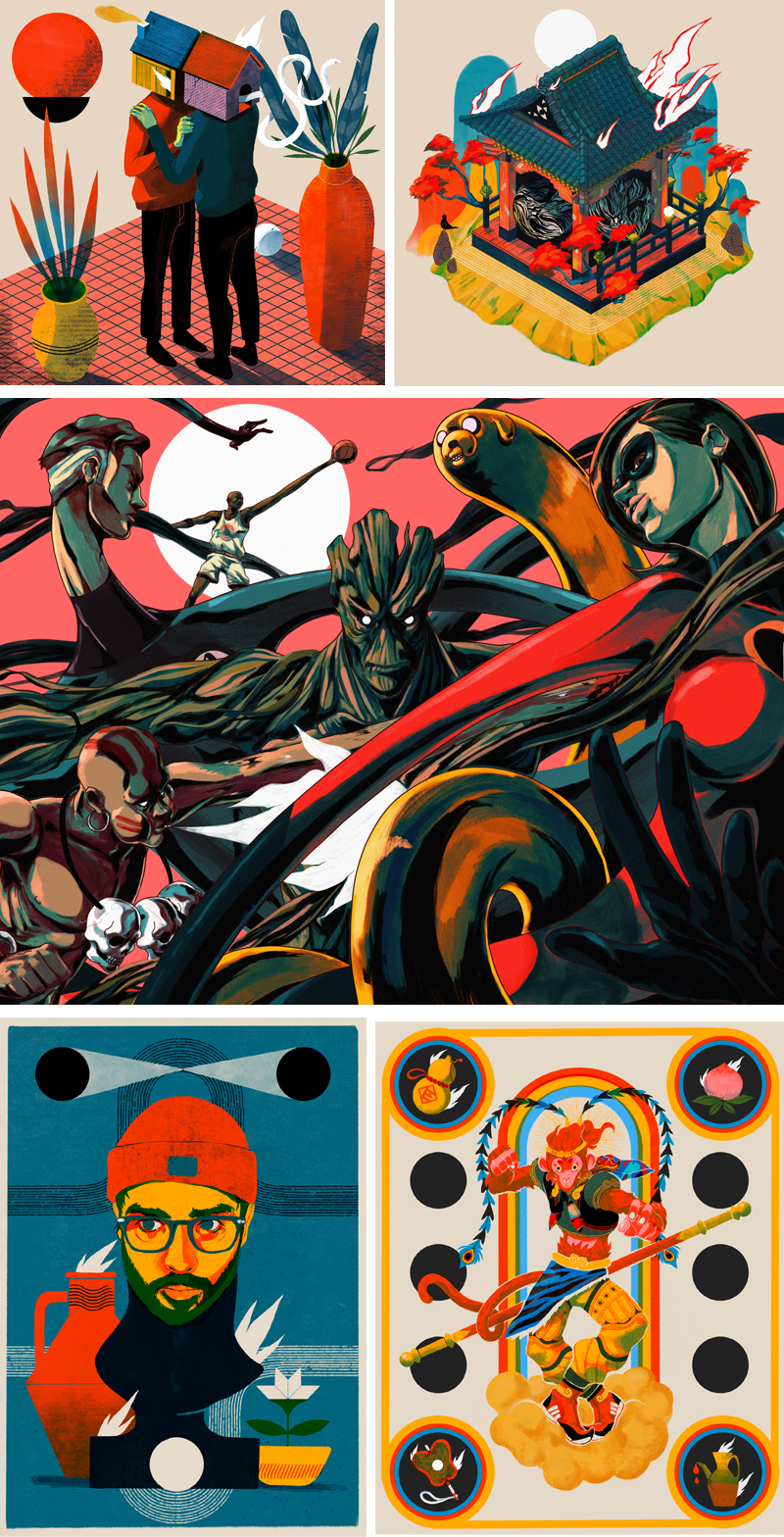 We are delighted to announce that Debut Art now represents Jordi Ros.
Jordi Ros is an illustrator, designer and academic currently based in Barcelona. Jordi has a BA in Product and Graphic Design, and an MA in Illustration from ELISAVA, Barcelona's most prestigious and largest Design University.
Commercially, Jor has a special focus on developing concepts which brands can use to launch new products, service or engage with their audience in new and interesting ways. He is especially interested in editorial work, such as covers for different publications and books, the music industry and advertising, as well as crossing the boundaries between product and illustration.
Jordi's commercial illustration is marked by his strong belief in developing his experimental and personal practice. He enjoys creating deep, personal narratives in what for him is a very intimate process of sharing his views and feelings on certain subjects. He is particularly influenced by the world of classic eastern animation, folklore and art, as well as spiritual and religious imagery.
His recent clients include Adidas, Nike, Vice, Bloomsbury, Random House, Virgin Atlantic, Superplastic, Devil Toys & Odooki, amongst others.
Jordi is also currently a consultant, researcher and senior lecturer on Illustration, Product Communication and Applied Design Methodologies, for both BA and MA students at his alma mater in Barcelona.
You can see more of Jordi Ros' work on his Debut Art portfolio here: https://www.debutart.com/artist/jordi-ros