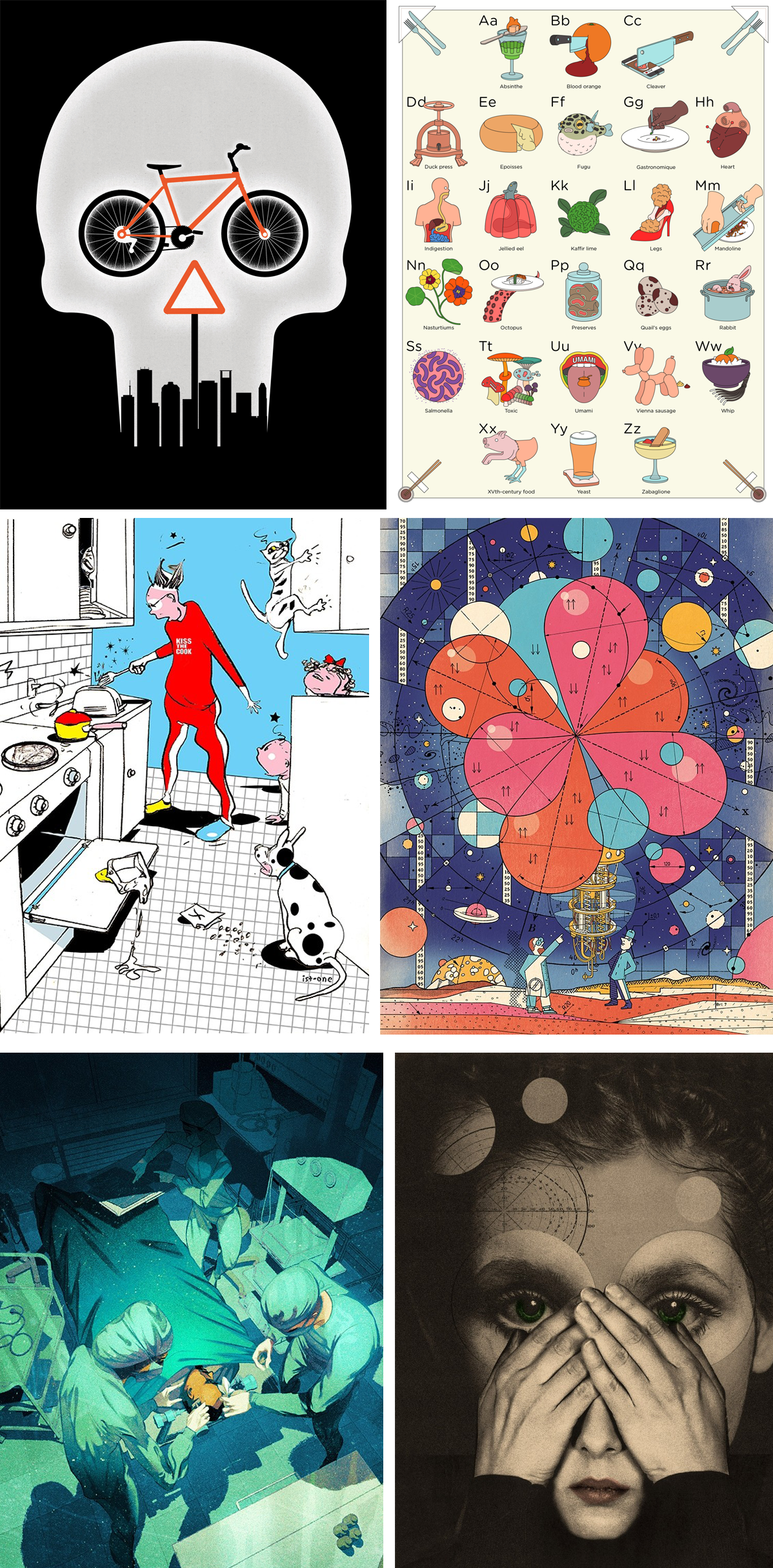 We are delighted to announce several Début Art represented artists have had their work recognised by the Communication Arts Awards, American Illustration and American Photography (AI-AP) Awards, and the 3x3 International Illustration Annual.
Images, from top to bottom, left to right:
City cycling danger in Houston / Houstonia Magazine / Neil Webb
Food Alphabet / Sunday Times UK / BloodBros.
Will Your House Kill You? / Reader's Digest / Istvan Banyai
Quantum Computing / IEEE Spectrum Magazine / Christian Gralingen
Chad Walde / Pro Publica & The Sante Fe New Mexican / Corey Brickley
Neil Webb's work for Houstonia Magazine on the dangers of city cycling in Houston was awarded a Communication Arts Award of Excellence 2019, and a merit in the 3x3 International Illustration Annual No.15.
BloodBros., Istvan Banyai, Christian Gralingen, Corey Brickley, and Martin O'Neill and were all respective winners of the AI-AP Awards 2019.
Congratulations to all artists for their stellar work and for their successes.