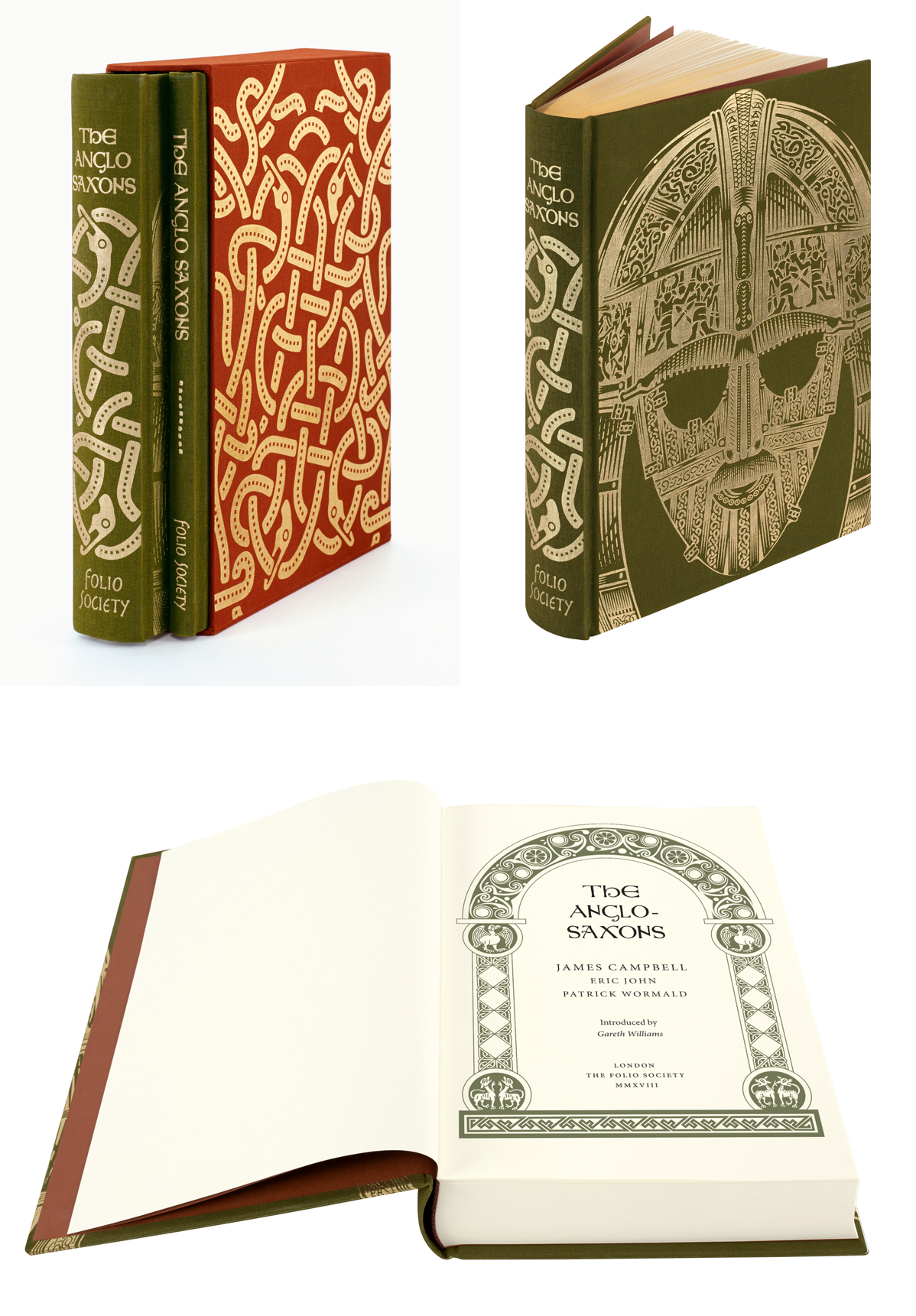 Earlier this year, Yann Legendre was commissioned by The Folio Society to create the ornate binding, cover and frontispiece for James Campbell's 'The Anglo-Saxons'.
This beautiful edition of Campbell's seminal text is comprised of 2 volumes – Campbell's original pictorial text, and an accompanying book of photos.
For the bindings, Yann recreated the visage of the iconic Anglo Saxon helmet and a traditional knotted snake design, commonly featured on an Anglo Saxon buckle. He balanced the requirements of producing a historically accurate rendition of these well-known objects with creating bespoke illustrative pieces that feature his stylistic touches and flairs, bringing out lively details and decorative moments. His bold designs leap across the books' surfaces, contrasting with the moss and blood-red of the binding cloth. The result is a fascinating and beautiful package which complements and celebrates the titles' status.
The strength of the book's aesthetics were recognised by the BBD&PA (British Book Design & Production Award), with 'The Anglo-Saxons' shortlisted in the Scholarly, Academic and Reference Books category.
To find out more about the book, please visit the Folio Society website here https://www.foliosociety.com/uk/the-anglo-saxons.html.
To see more of Yann's work, please visit his online portfolio here: https://www.debutart.com/artist/yann-legendre