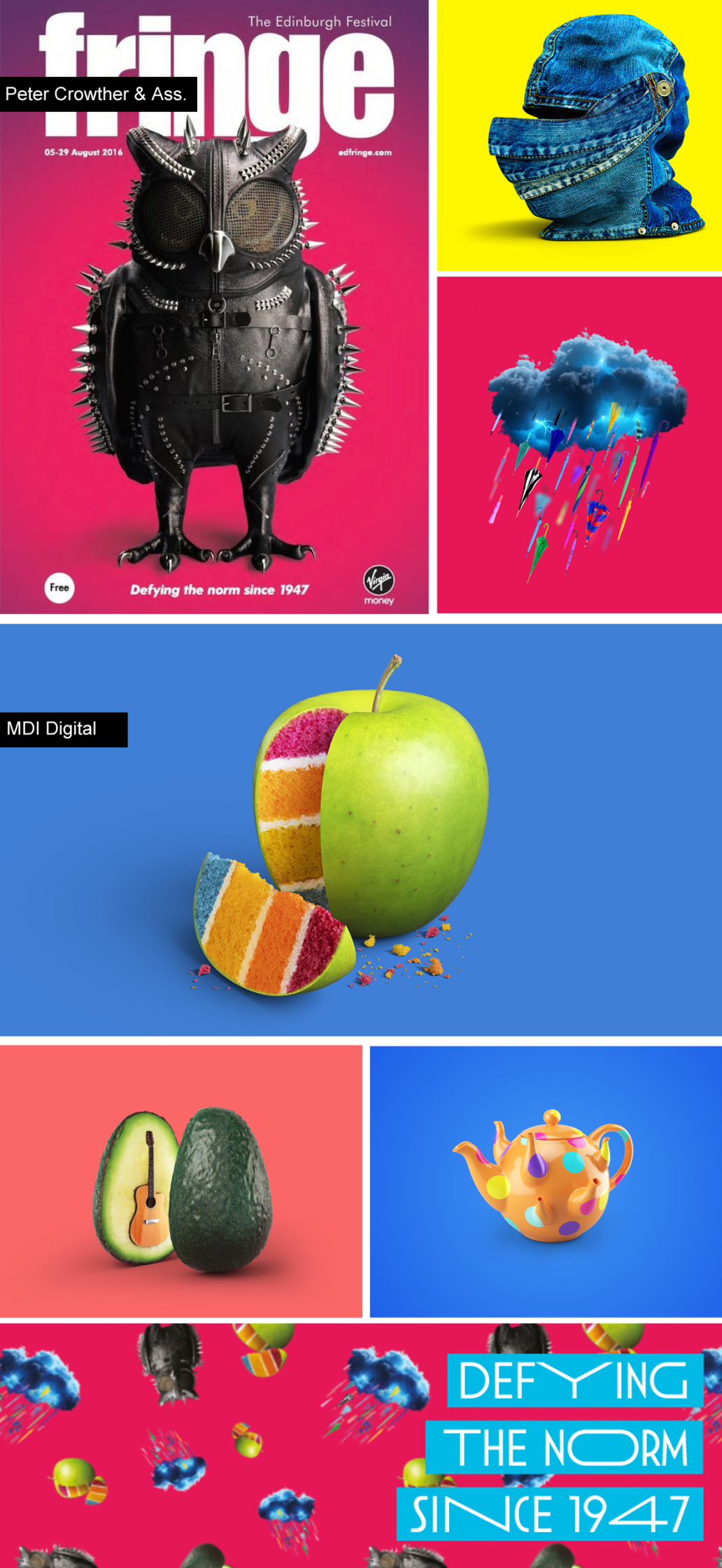 We are proud to share Peter and MDI Digital's recent collaborations with The Edinburgh Fringe Festival to launch and promote their 2016 programme of events. In keeping with this year's tagline of 'Defying the norm since 1947' each artwork plays with and defies our perceptions of the expected.
The Fringe remains the largest arts festival in the world with 50,266 performances of 3,269 shows in 294 venues over three weeks in August!
Click here to get your talons on a digital copy of the programme.