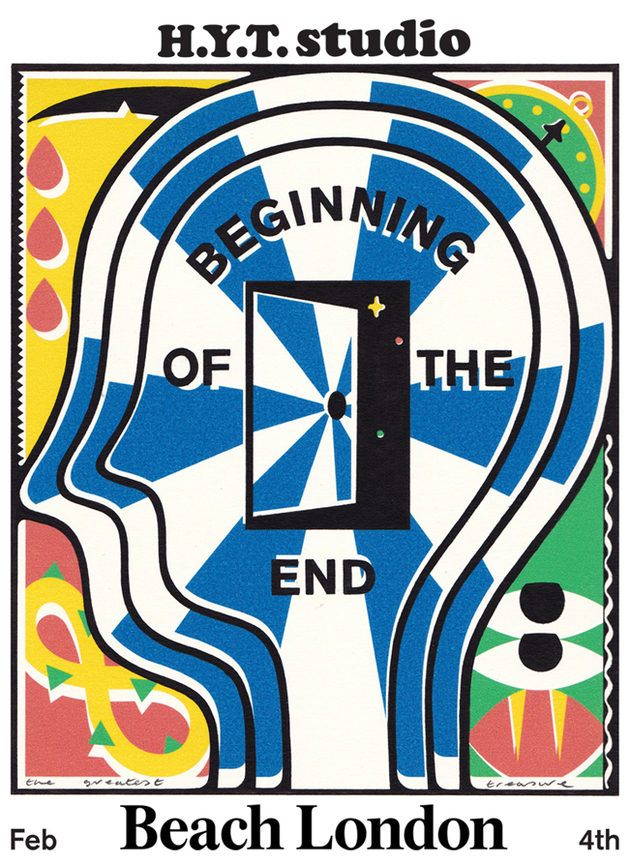 We're proud to share the news that Début illustrator John Slade's studio, HideYourToys, will be exhibiting at Beach London for the whole month of February.
The exhibition's theme – 'leaving' – at first glance sounds like heavy emotional fare for so early in the year. However, in classic HideYourToys form the subject matter is delivered with a humorous twist: "The idea came about from always forgetting things when leaving the house," says John, "but it's evolved into bad advice, symbolic references, and whatever else comes to mind really".
The private view will be held at Beach London on February 4th from 6-9pm, with complimentary adult beverages supplied by Camden Brewery.
This is especially exciting for Début as we look forward to hosting another solo show, 'Business or Pleasure', from HideYourToys at the Coningsby Gallery this coming May.
You can read more about HideYourToys and the show in the interview below. We look forward to seeing you there!
Beech Meets (a window into the lives of Beach's favourite commercial creatives) : John Slade