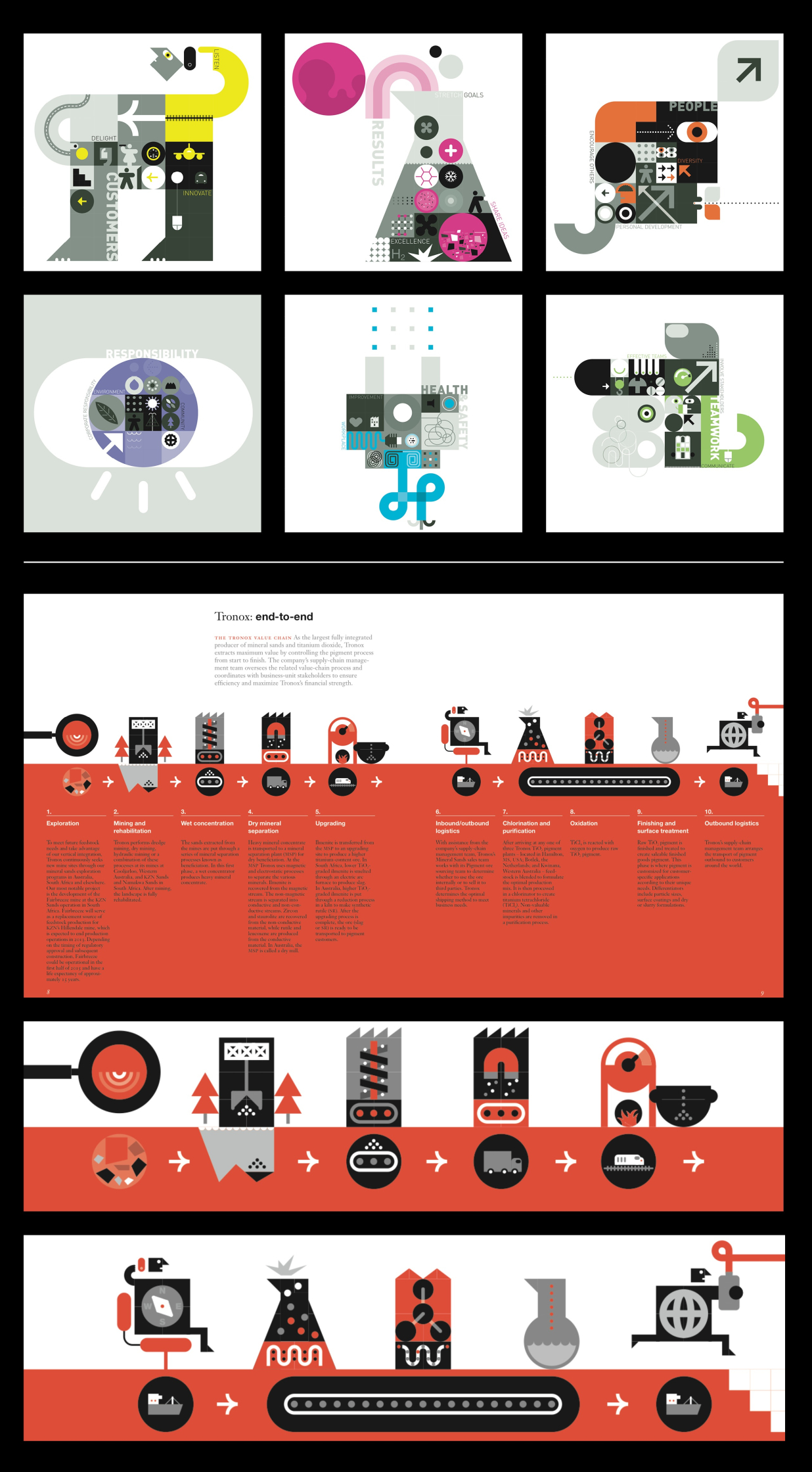 Chemical company Tronox appointed graphic guru Peter Grundy to conceptualize six values for Tronox employees around the world: Customers, Teamwork, Responsibility, People, Results and Heath & Safety.
...followed up by a dazzling value chain for their 2012 Annual Report. (Exactly 100 years after Ford revolutionizes the industrial world with the assembly line, Peter Grundy revolutionizes the design world with supply chain iconography. Coincidence?)
See more of Peter Grundy's illustration, iconography, and information design here.