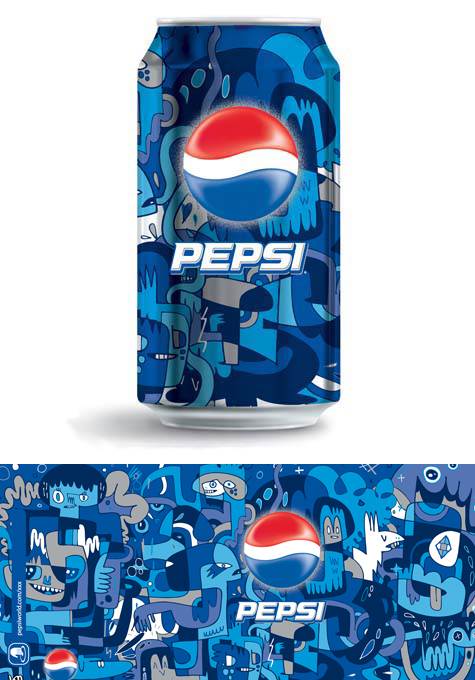 Jon Burgerman's can finally show you the artwork for the Pepsi can design he worked on last year with Artco in New York.
Jon Burgermans design will be adorning millions, if not billions of Pepsi cans across the globe.
Artco commissioned 10 illustrators from around the world to "translate their passion for life onto a label". The results are awesome as you can see.
Jon Burgerman has worked with Pepsi before on a poster campaign a couple of years back so good to see the relationship still stands strong.
Jon Burgermans temporary name will now be Jon Pepsiman.