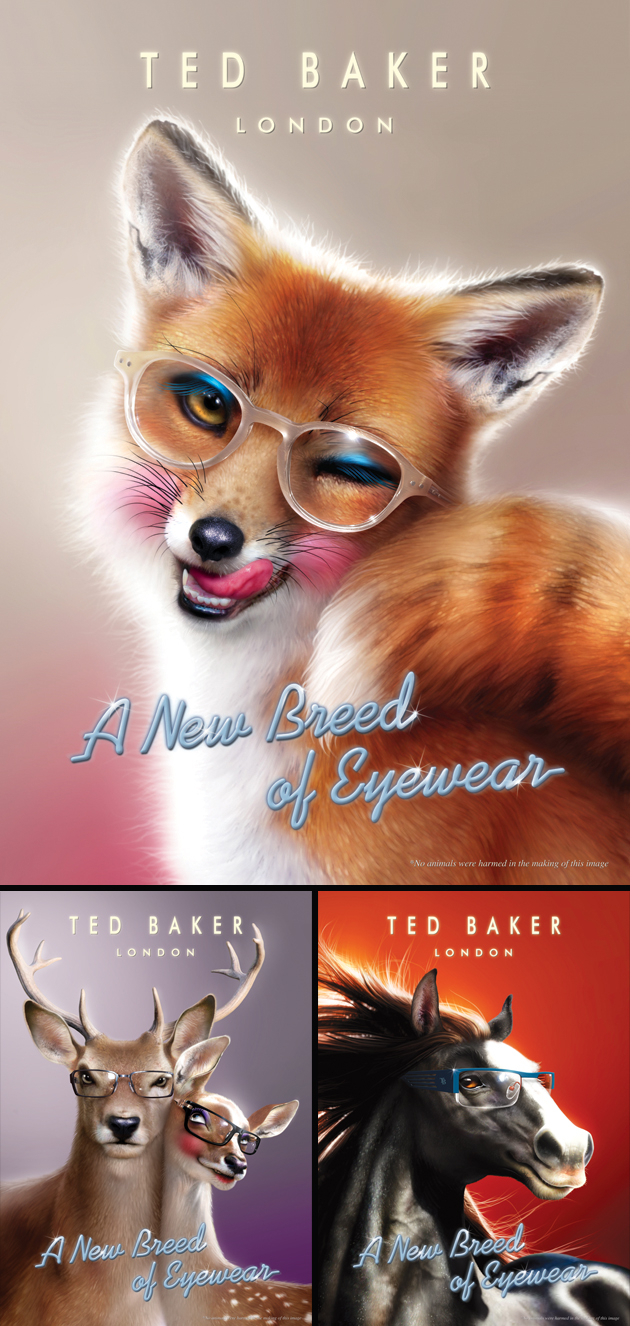 Terrifying as it may be, Christmas is knocking on our door pretty soon and Arn0 has been working with Ted Baker on their next seasons eyewear promotions.
Arn0 was given the dreamy brief of creating the above 3 beautiful, and of course sexy, animals in his inimitable digital airbrush style, with each hair lovingly, and painstakingly, "painted" digitally.
All 3 will be appearing in opticians and Ted Baker stores over the coming months. Please do email in any pics you see of them out and around.
To see more of Arn0's folio click here.