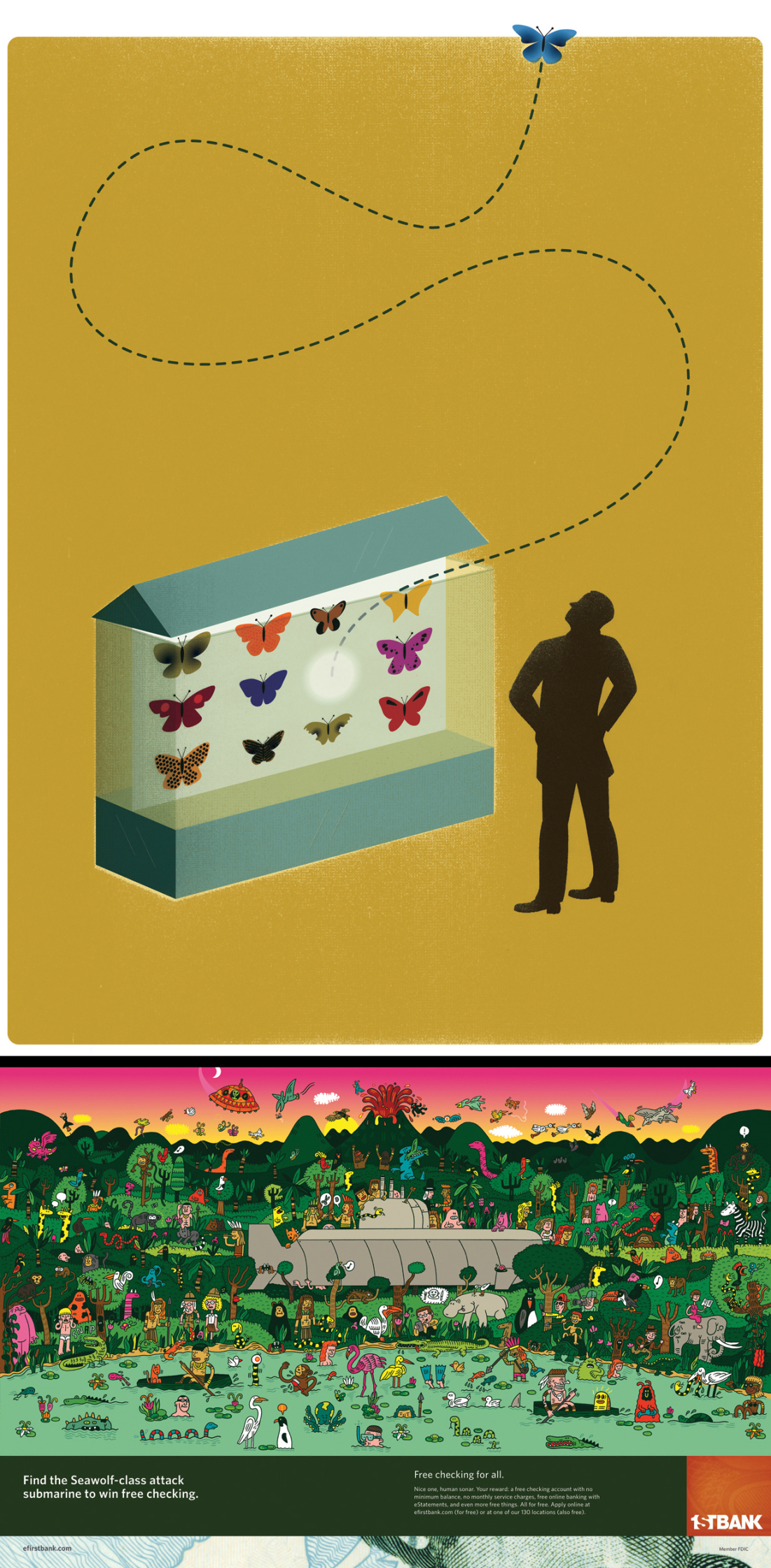 Very proud of Andrew Baker and Serge Seidlitz who both won awards at last nights AOI Images 35 awards.
Andrew Baker in the Editorial category, and Serge Seidlitz in Advertising. Well done chaps.
Andrew was also in attendance to present 3 cash prizes as part of the ongoing The Coningsby Gallery sponsorship of the New Talent section REFRESH!
The Association of illustrators presents Images: Best of British Illustration – the most prestigious and comprehensive illustration competition, award book and touring exhibition in the UK.
The exhibition showcases a selection of the best works featured in the Images 35 annual, including this year's winning entries from the eight categories: Advertising, Books, Children's Books, Design, Editorial, New Media, Self Promotion and New Talent.
Images 35 tour dates and venues: Bankside Gallery, 48 Hopton Street, London, SE1 9JH: 26 August - 2 September 2011
Darlington Civic Theatre & Arts Centre: 26 Sept-30 Nov 2011
University of Derby: 5 Dec 2011-5 Feb 2012
Viewpoint Gallery, Plymouth: 13 Feb-14 April 2012
Aberystwyth Arts Centre: 30 April-10 June 2012
Prescot Museum: 3 August - 16 October 2012