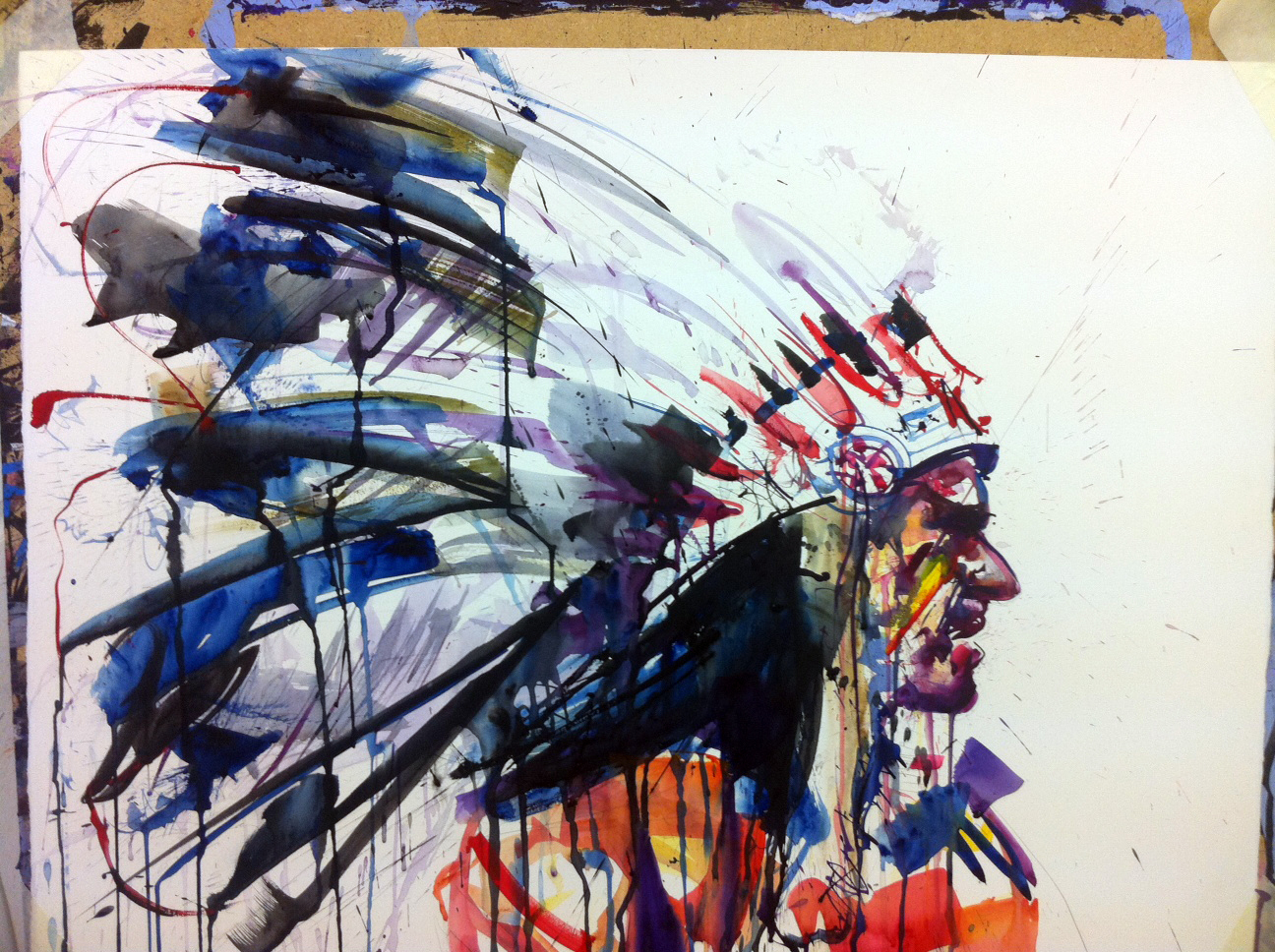 See above for another sneaky peek at Dave White's American show in April.
We've just added an event page to Facebook too so be sure to click ATTENDING.
Début Art & The Coningsby Gallery are proud to announce the solo exhibition of Dave White's latest collection of paintings: 'Americana' (see above for a snapshot). Inspired by American heritage and the spirit of the West, this body of work features oil paintings in White's trademark expressive style.
Exploring iconic imagery of the Western Frontier, this exhibition highlights Dave White's ability to capture dynamic scenes with his distinctive impasto style, while presenting a pioneering approach to documenting the legacy of this era.
The golden age of the Western movie era is encapsulated in Dave White's series of Technicolour oil paintings. High energy scenes, dramatic tension and sweeping Western backdrops could be said to be White's innovative interpretation of the classic film still. The cultural inspiration of this period is evident in the apocalyptic themes of battles and stand offs. The turbulence and explosive movements are animated and presented through chaotic brushstrokes and the continuous energy of an artist dedicated to his own battle with the canvas.
The exhibition will feature a series of new oils on canvas, works on paper and limited edition prints. A fully illustrated catalogue will also be available.
11 - 30 April 2011 The Coningsby Gallery 30 Tottenham Street London, W1T 4RJ Open weekdays 9am to 6pm and Saturday by appointment
Press Reception 12 April 2011, 4pm - 6pm Private View 12 April 2011, 7pm to 10pm
For more information on the exhibition please email Helen Driver on helendriver@conngsbygallery.com
And for more of Dave White's work please Click here to see his full portfolio.