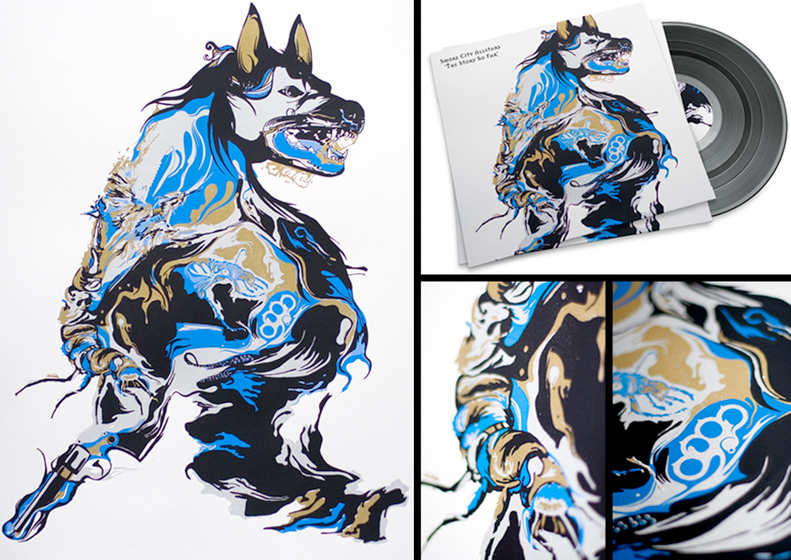 Vault49 produced this piece, Dog Day Afternoon recently. Look closely to spot all of the different design elements, including millipedes, snakes, guns, birds and a knuckle duster.

Vault49 are currently working on a new series of logo treatments for a major West coast USA brand based around this concept.

From what we've seen so far these are going to be amazing.