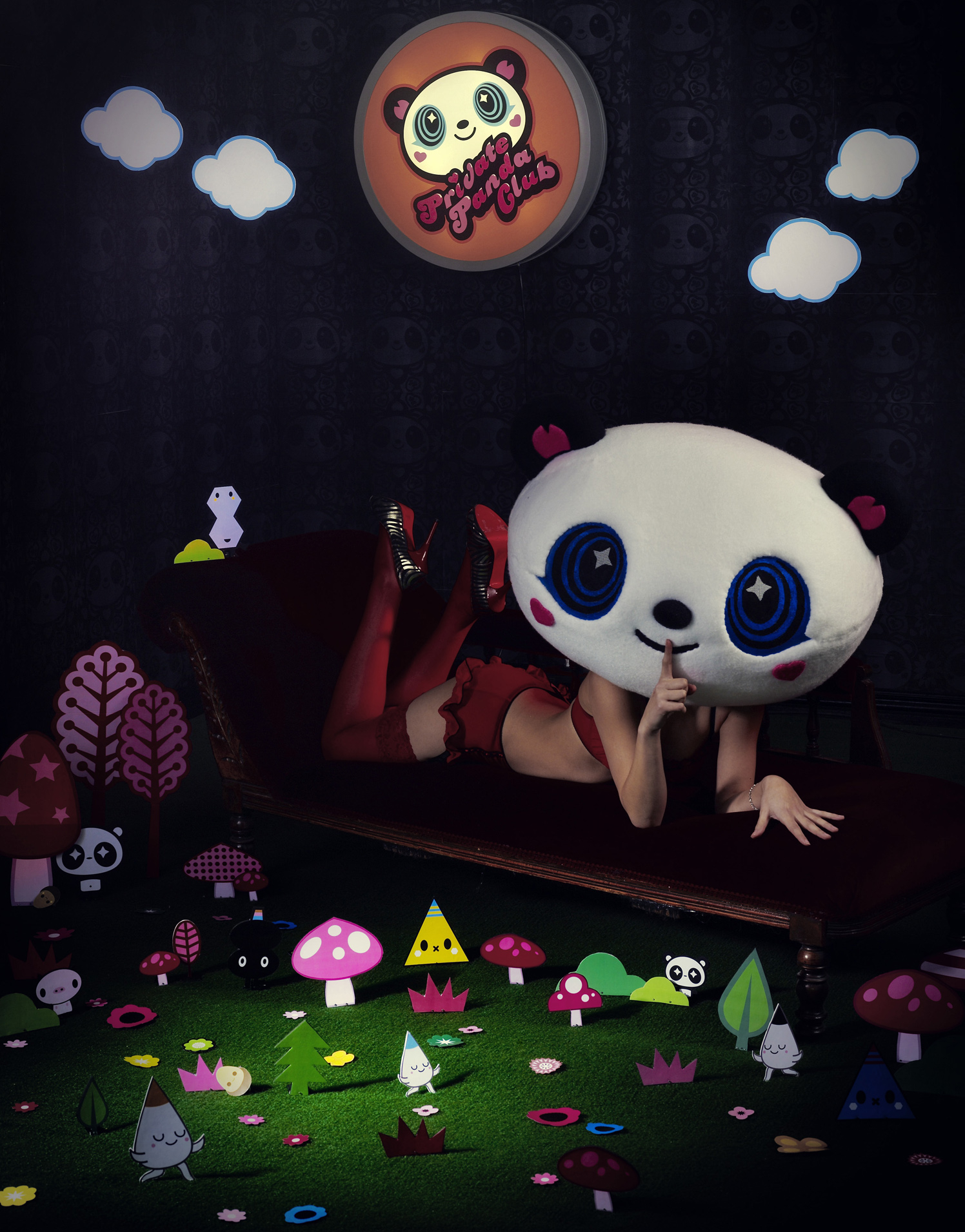 Tado have been busy over the last few months putting together The Private Panda Club which opened in Berlin as part of the Pictoplasma Conference. The exhibition featured a series of 10 photographs set in a panda-themed gentlemen's basement bar. The photographs are a collaboration between Tado, Tom Jackson and Kipi Ka Popo.

Visitors to the show were invited to don the panda head and try their own moves on a specially erected panda-pole.

Check out more images from the show here and here.