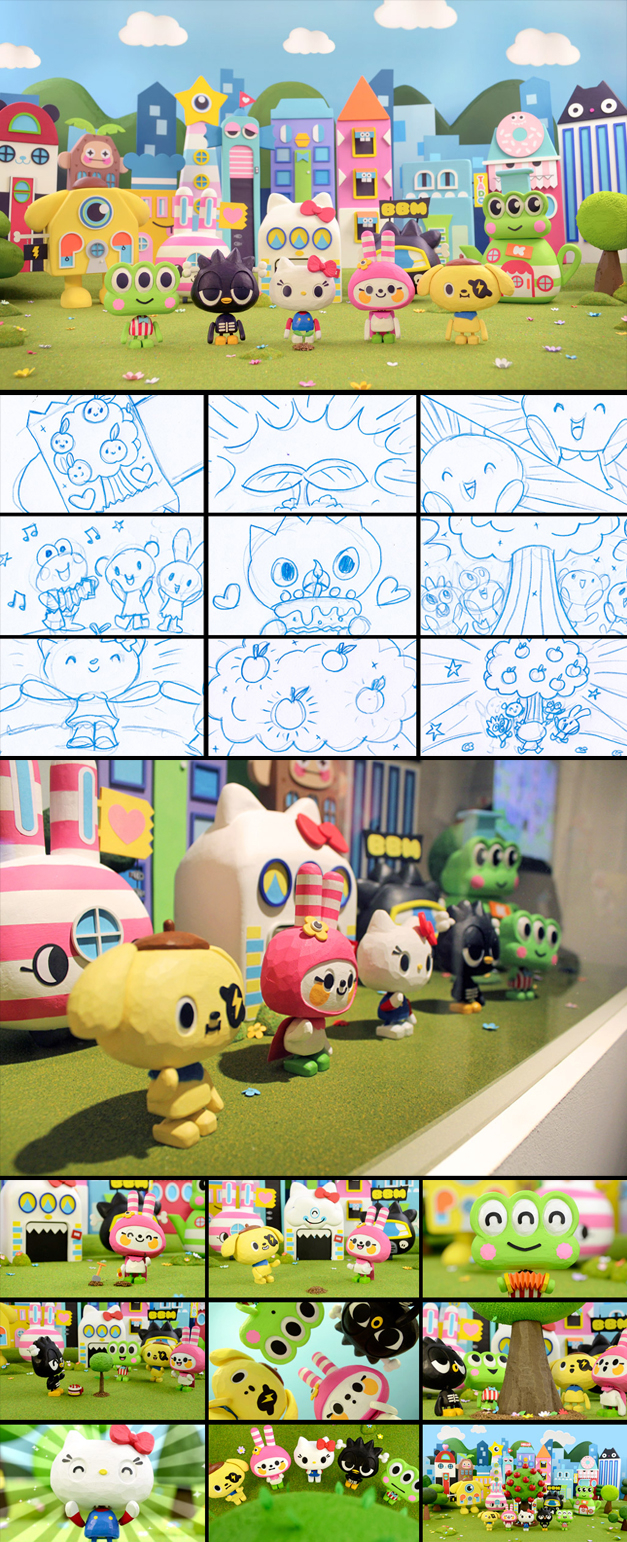 Commissioned by Sanrio and The Japanese American National Museum, Tado were asked to create this animation to celebrate Hello Kitty's 40th anniversary. Taking about two months to complete, everything was created in Tado's basement in Sheffield, with a bit of help from their friends Alex Veitch (lighting advisor), Nick Hunter (wood-wizard) and Ben Ridley (music and sound design).

The characters, set and animation are now on display at the 'Hello' 40th Anniversary exhibition at the Japanese American Museum in Los Angeles until April 2015.

Tado are available for commission and would love to create more animations like this one, so click here to see more of their portfolio.