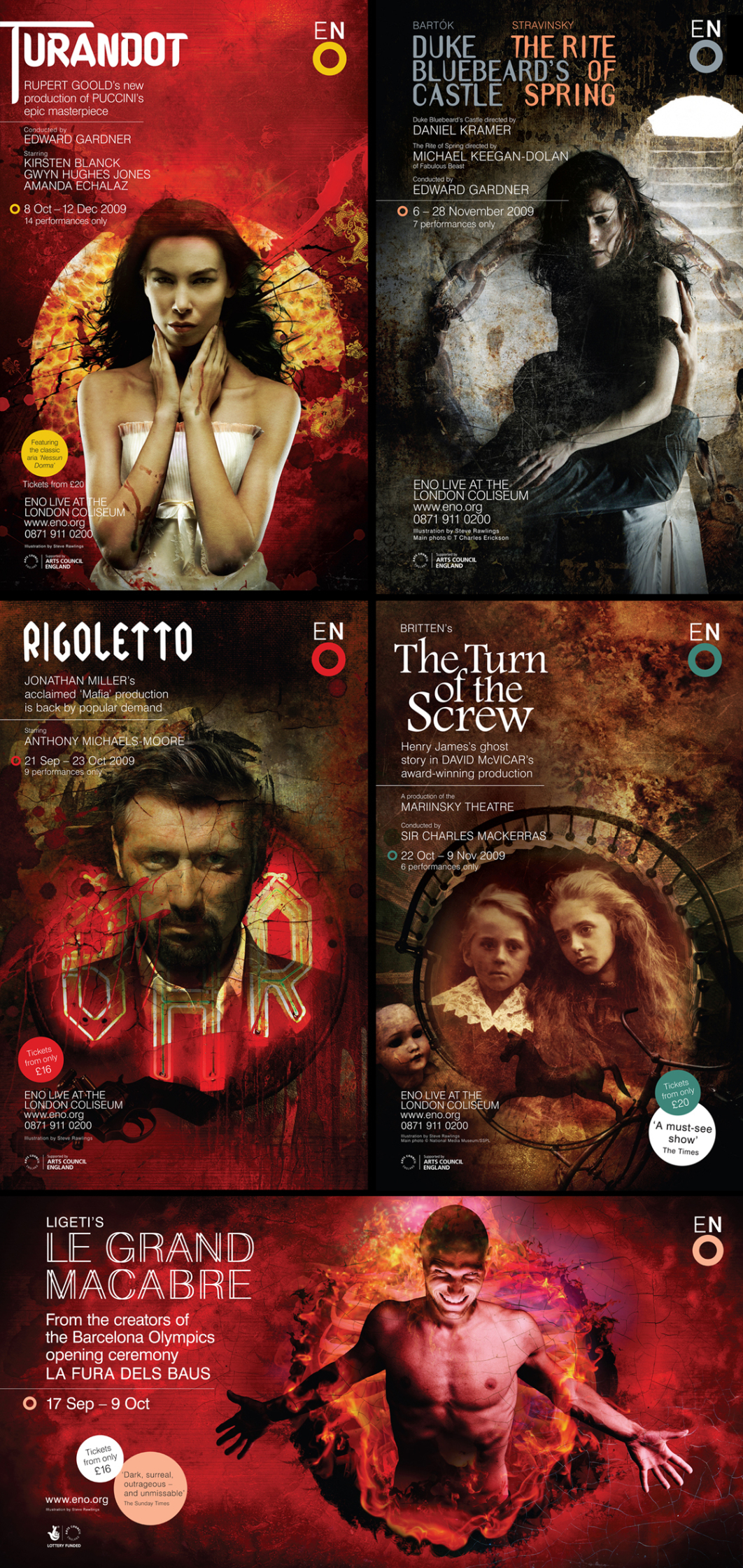 here's an update to our last news post on Steve Rawlings' ongoing work for the English National Opera.

Since starting work with the ENO Steve Rawlings has completed 15 poster designs.

This new Autumn season includes Rigoletto, Le Grand Macabre, Turandot, Duke Bluebeards Castle and The Turn Of The Screw.

Check our Flickr to see some of these posters out and about. We've seen them at Waterloo station, on different poster sites, as well as on the ENO's London Coliseum venue.

To see more of Steve Rawlings' work click here.