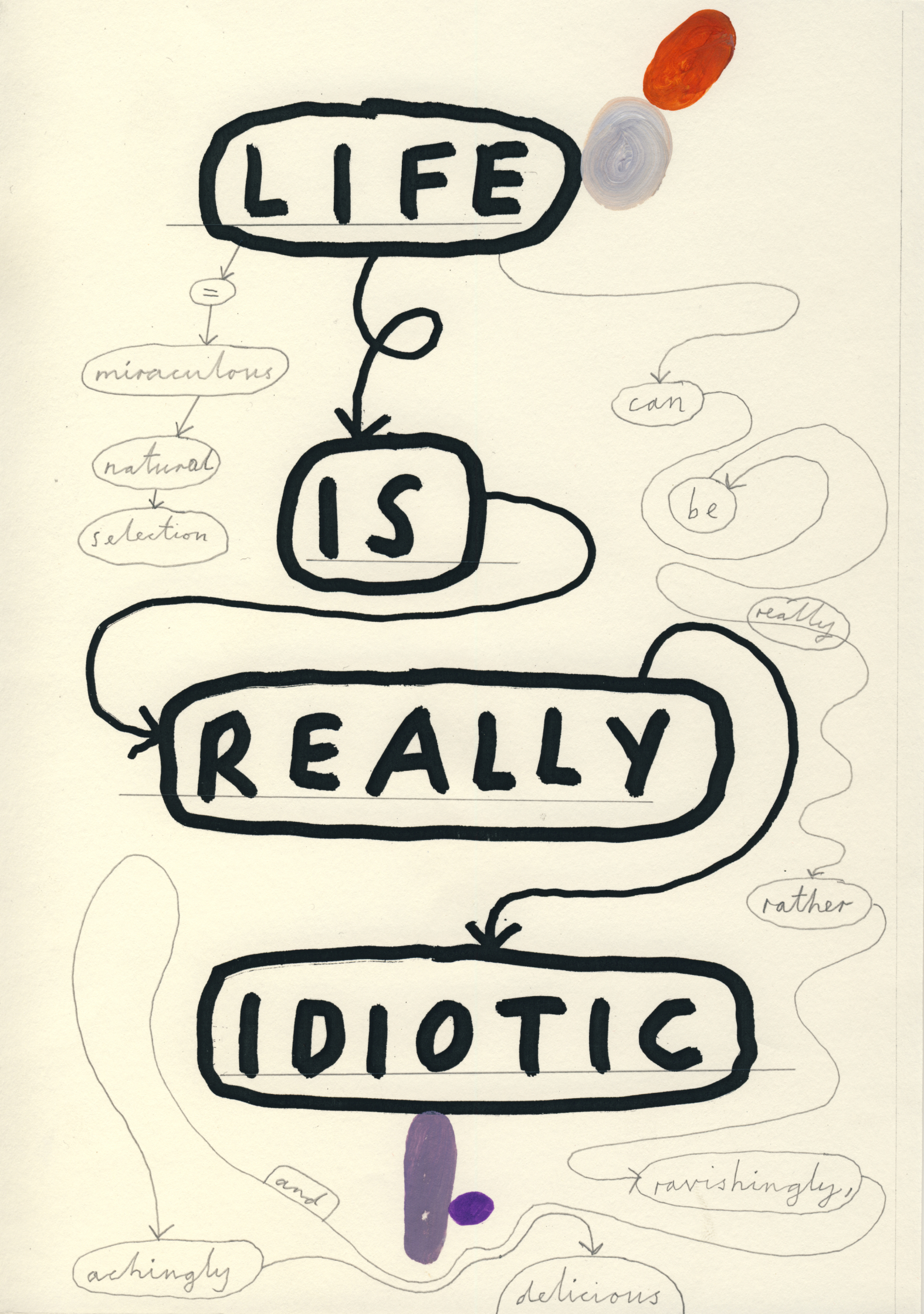 Début Art & The Coningsby Gallery are proud to announce the solo exhibition of Paul Davis' latest collection of work: 'These Drawings Were Sent Down To Walk Amongst You'.

The show will comprise drawings, paintings and possibly the occasional photograph and perhaps a small sculpture. Some images will be framed on the wall like normal; others will be in archive sleeves in archive boxes set upon tables.
He can't help producing lots of drawings. The writer Adrian Shaughnessy once said "He paints a picture of furious productivity. He works every day. Drawings pour out of him; he draws as often as other people draw breath"

The work concerns itself with the usual suspects: the perpetual bombardment of what life throws at you; love, sex, death, wealth and penury, idiocy, marketing, dark comedy, politics, religion, over-heards, and, just as important, the joyful act of making a picture. He tries to question what it is to be conscious of what it is. Davis admits that he doesn't have the answer and never will.

Rick Poynor describes him well: "This is how he operates. The people in his pictures seem real because usually they are real. He interrogates friends and acquaintances. He listens in on conversations in bars and restaurants – 'Yes, my husband's penis is rather small' – and overhears moments of unfortunate candour and self-revelation in the street: 'Fuck off. Of course I love you.'"

And Geoff Grandfield says "Perhaps it is exactly the fact that his humour, honesty and ability to prod and question are not comfortable, that he is so resistant to compliance, that makes his art such a perfect extension of his personality and continues to be so compelling and so inspiring"

In his own words "I have never found my voice. That's the beauty of it, you never do - it's an impossibility as an artist."

20th February - 3rd March 2012 The Coningsby Gallery 30 Tottenham Street London, W1T 4RJ Open weekdays 9am to 6pm.

Private View 21st February 2012, 6pm - 9.30pm.

And for more of Paul Davis' work please click here to see his full portfolio.