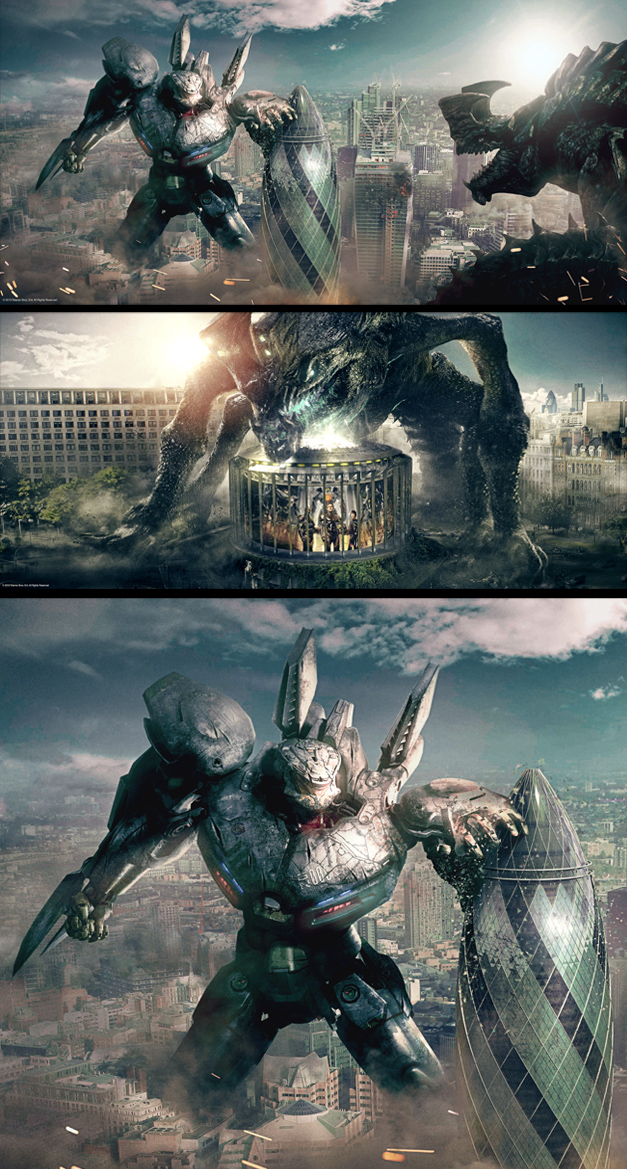 Really pleased we can finally show these two posters Justin Metz created for the London premier of Guillermo del Toro's Pacific Rim with Warner Brothers. The posters show a Kaiju sat on top of the IMAX theatre (where the premier took place) and a Jaeger about to pull down the Gherkin.

Big thank you to Empire Magazine as well.

For more on Justin Metz, and to see his portfolio click here.