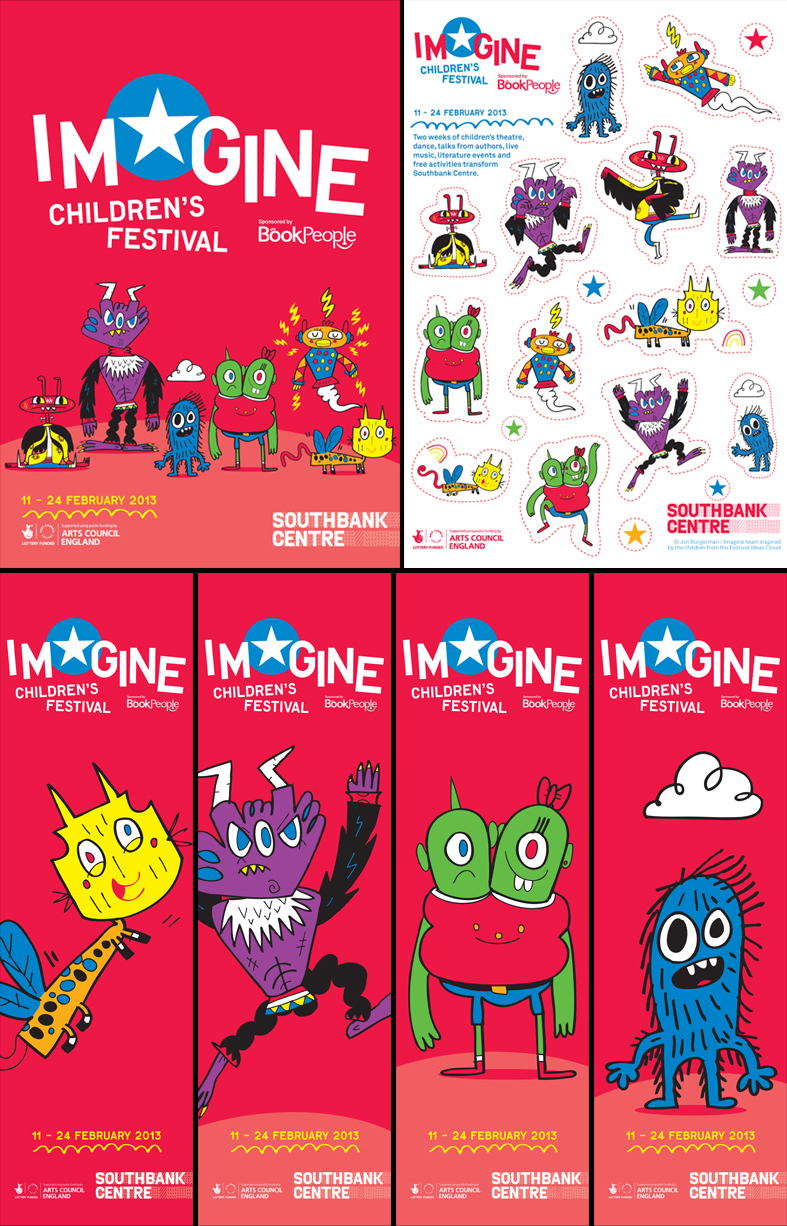 Jon Burgerman has designed 6 characters for a children's festival, 'Imagine children's festival', at the Southbank Centre in London. Jons illustrations are based on drawings made by children submitted especially for the event. He took all their many drawings and selected different elements and integrated them into the character designs. The work will be appearing as posters, stickers (some of the posters and stickers being above), signs, t-shirts and more all over the festival venue. The festival is from February 11th -24th 2013 with more info on tickets here.

Jon is available for commission so please
click to see the rest of his portfolio here.