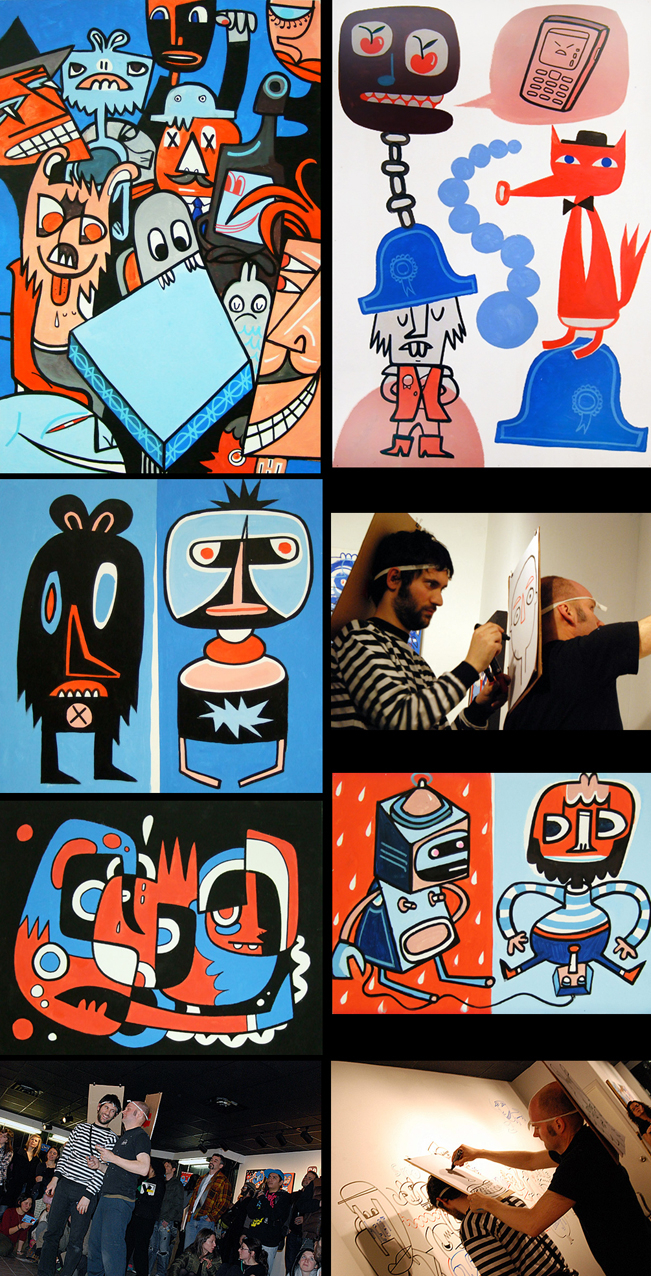 Our very own Jon Burgerman has flown across the pond to collaborate with his friend Jim Avignon and fill the Factory Fresh gallery with many many drawings and paintings of their beloved characters. It will be a space to relieve your anxieties, or perhaps further incubate them?

Show runs till March 15, 2009

Factory Fresh is located at 1053 Flushing Avenue between Morgan and Knickerbocker, off the L train Morgan Stop.

See more of Jon Burgermans work here.