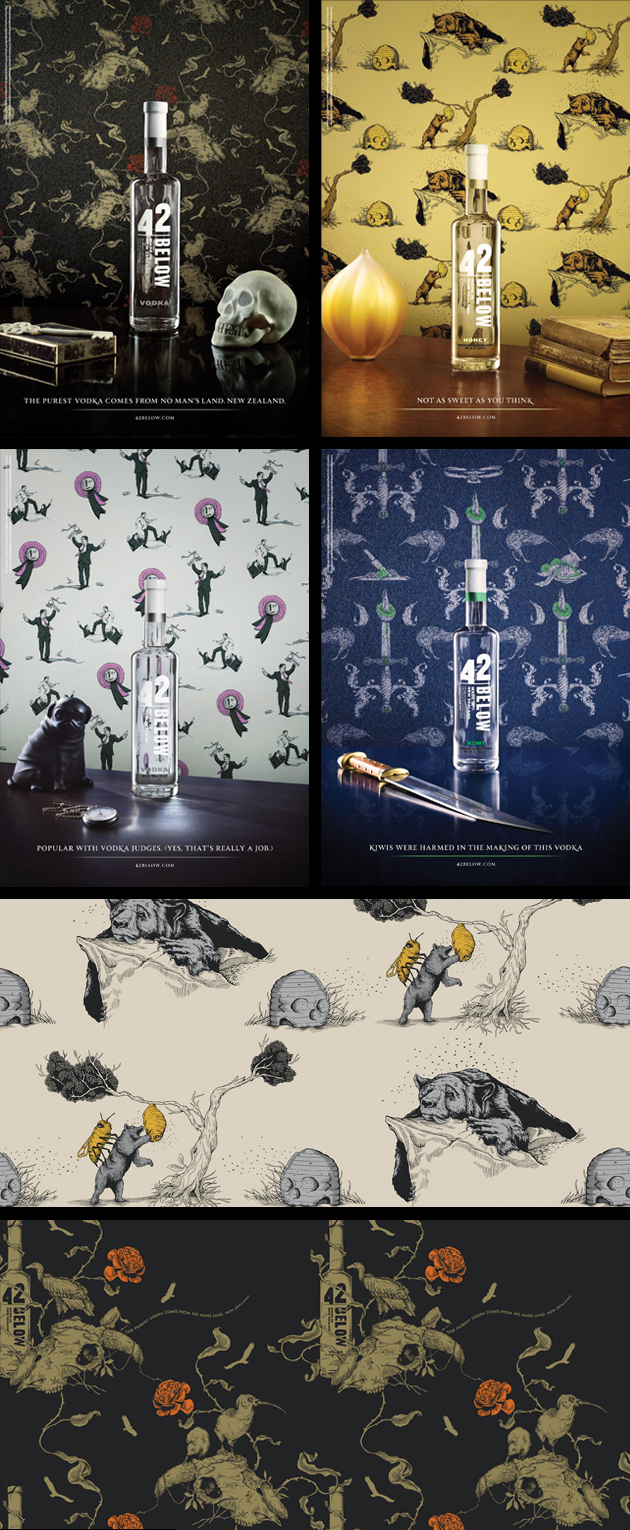 Joe Wilson was commissioned by 42Below to create four custom made wallpaper patterns for use in their latest print and online campaign. The idea behind the ads was to marry the existing cool kitch world of 42Below with a more contemporary premium look. You can see each of the final ads here, here, here and here.

Each of the wallpapers were printed and photographed and two of them are currently been used in bars in New Zealand that carry the 42Below brand. If you happen to be in New Zealand and see one of them please send over a picture and we'll add it to our Flickr page.

Click here to see more of Joe Wilson's superb portfolio.