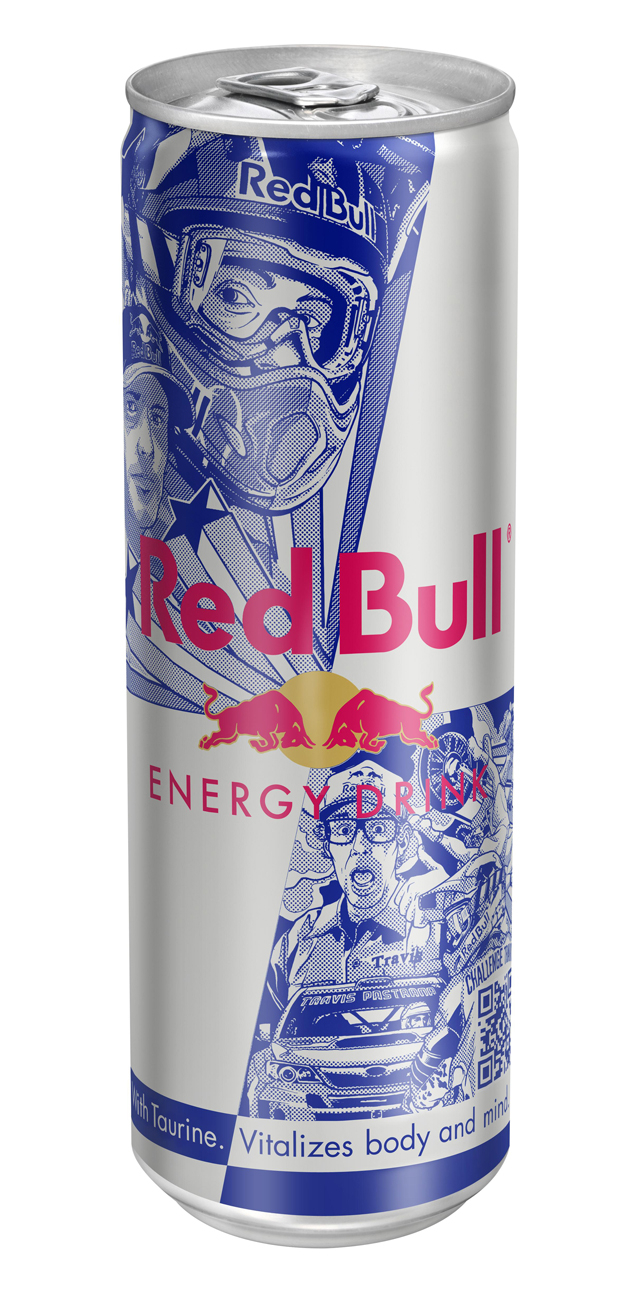 Continuing the ongoing relationship with Red Bull, ilovedust were asked by the brand team at
Red Bull's London HQ to help illustrate a special edition redesign of the 473ml can featuring world-renowned stunt rider Travis Pastrana with an aim to give consumers the chance to interact with one of their hero's.

For the first time in the UK, the Red Bull can will carry a QR code, leading consumers to exclusive digital content via their smartphones. The campaign will be supported by a series of posters from May featuring ilovedust's artwork.

For more information on folk mentioned above: Click here for more on Travis Pastrana, click here for more on Red Bull and or for more of ilovedust's illustration click here.