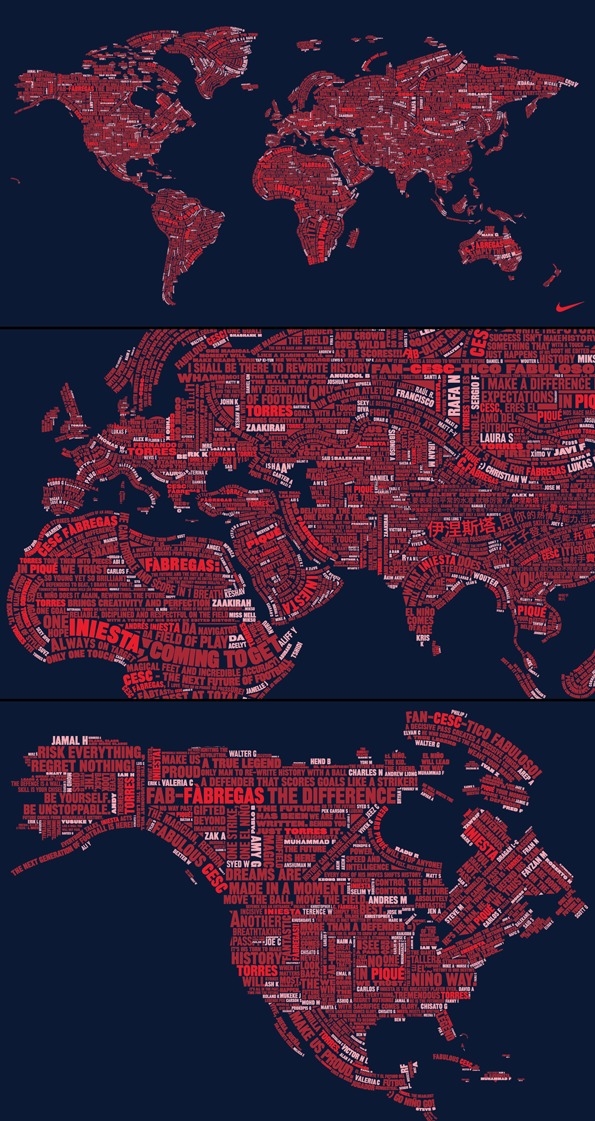 ilovedust have pulled a couple of all nighters this week working with Wieden + Kennedy Amsterdam on the next phase of Nike's 'THE FUTURE HAS BEEN WRITTEN' campaign.

This typographic World map was created using lines from Facebook status updates, and Nikes own you wrote the future online campaign.

Check here for a detail.

More work from Ilovedust can be seen here in their portfolio.