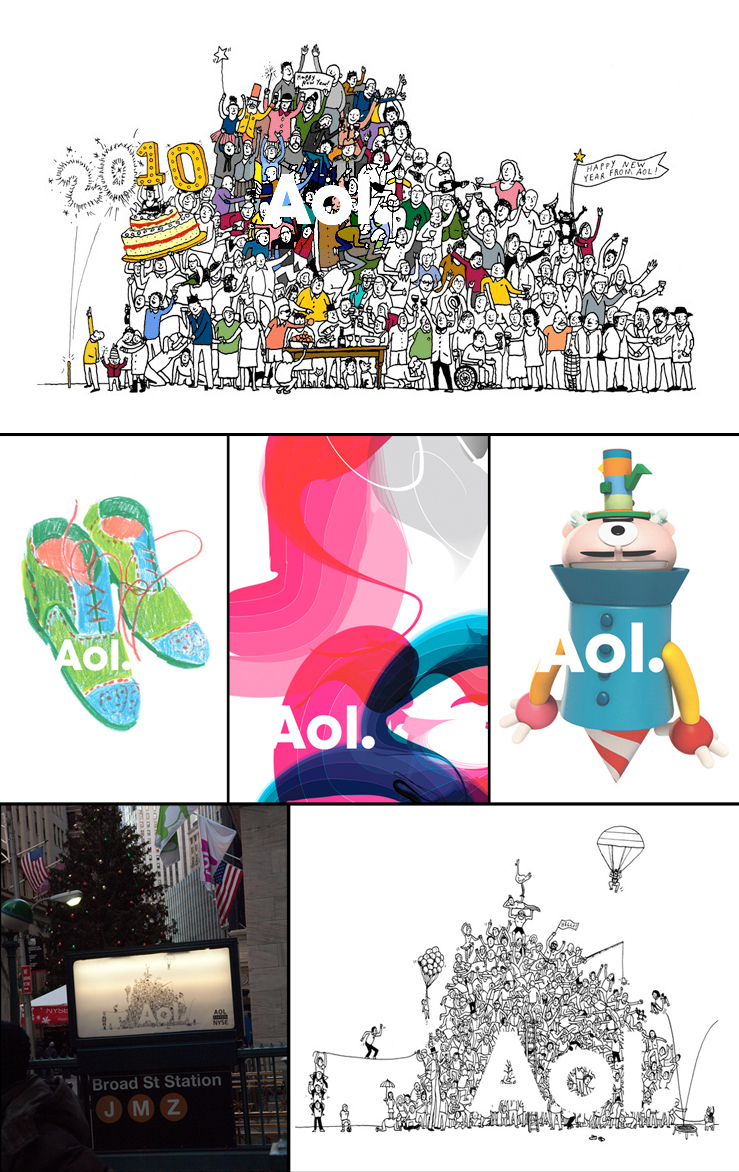 Happy new year gang, 2010 huh? No sign of flying cars and proper spaceships just yet but.... Aol are back, that's for sure. Début Art's Harry Malt, Hawaii and Celyn have been working with our friends at Wolff Olins NYC on the rebrand/relaunch of Aol. for the past few months and we're pleased to be able to show you the fruits now.

The relaunch will be seen on posters and online globally for the forseeable future so please do look out for more in the next couple of months, and send any photos (Thanks Alicianne) you take for our Flickr page.

In the meantime, check out the work through the following links:

Harry Malt 2010.

Harry Malt pile up.

Hawaii abstract.

Celyn robo man.

Celyn brogues.