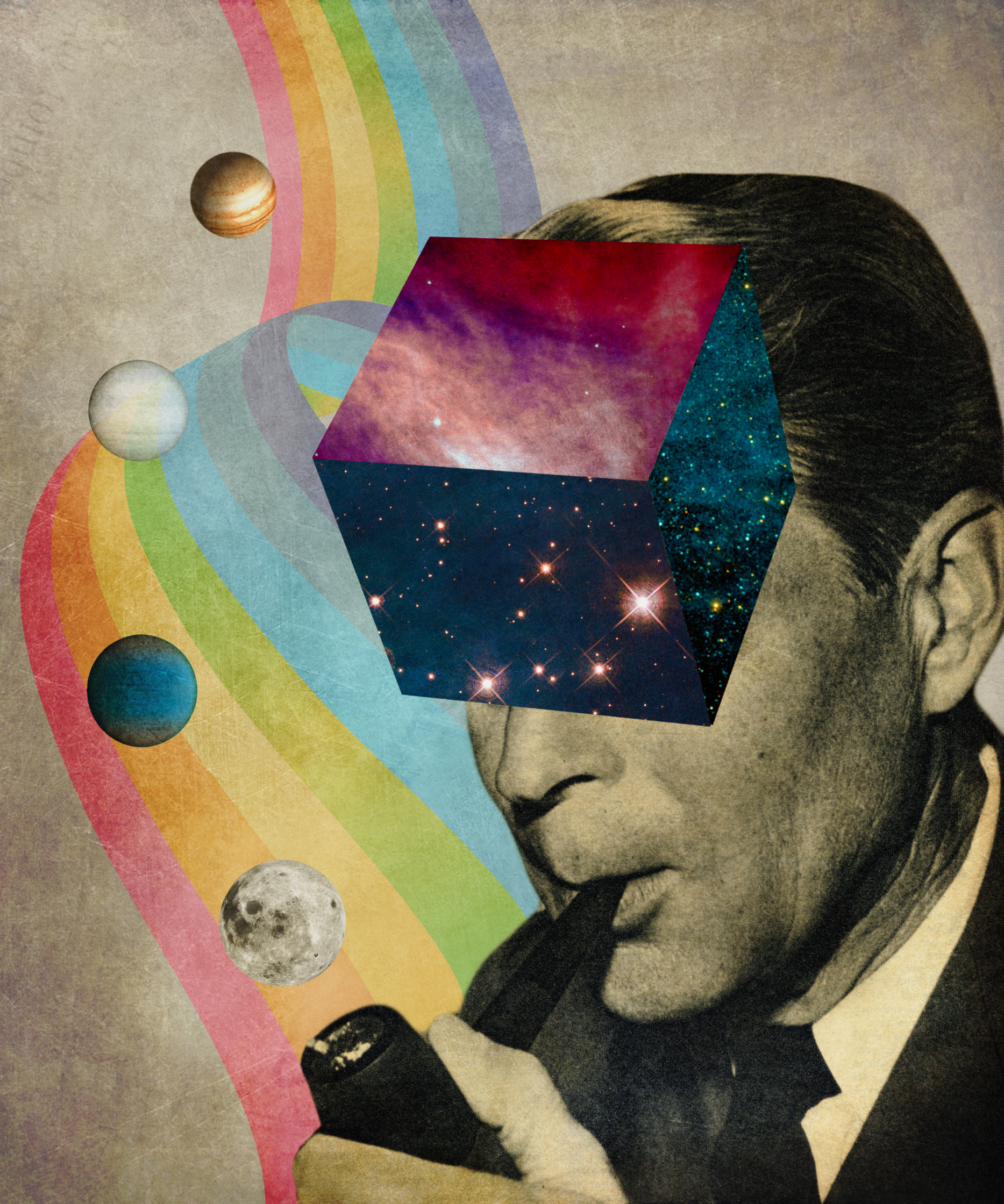 "Thought has no limits and creativity is the only human characteristic that can conceive of the eternal cosmos."

Peter Horvath, born of Hungarian descent into a lineage of photographers, began taking pictures at age 6. After spending his formative years inhaling darkroom fumes, he worked as a photographer until he discovered computers in 1995 when a friend gave him a Macintosh Plus. Shortly afterward, he happened across the work of Dadaists John Heartfield and Hannah Hoch, which exposed him to the world of photo-montage. He has since produced hundreds of digital collage works exploring narrative, the surreal, and abstraction.

Previous commercial clients include: The Washington Post, The Atlantic Monthly, Wired Magazine, Entertainment Weekly, The Wall Street Journal, Forbes Magazine, Scientific American Mind Magazine, The L.A. Times and L.A Weekly among others.

Peter has been awarded numerous grants from The Canada Council for the Arts for his new media work and is the recipient of commissions from Rhizome.org at The New Museum, NYC (2005) and Turbulence.org New Radio and Performing Arts, Boston (2004). He has exhibited in museums and galleries across the globe including the Whitney Museum Of American Art's Artport, Museo Tamayo Arte Contemporaneo (Mexico City), the Musee National des Beaux-Arts du Quebec (Quebec City, Canada) and FILE Electronic Language International Festival (Sao Paulo, Brazil).

In his spare time he likes to consider a future when high bandwidth will be free.