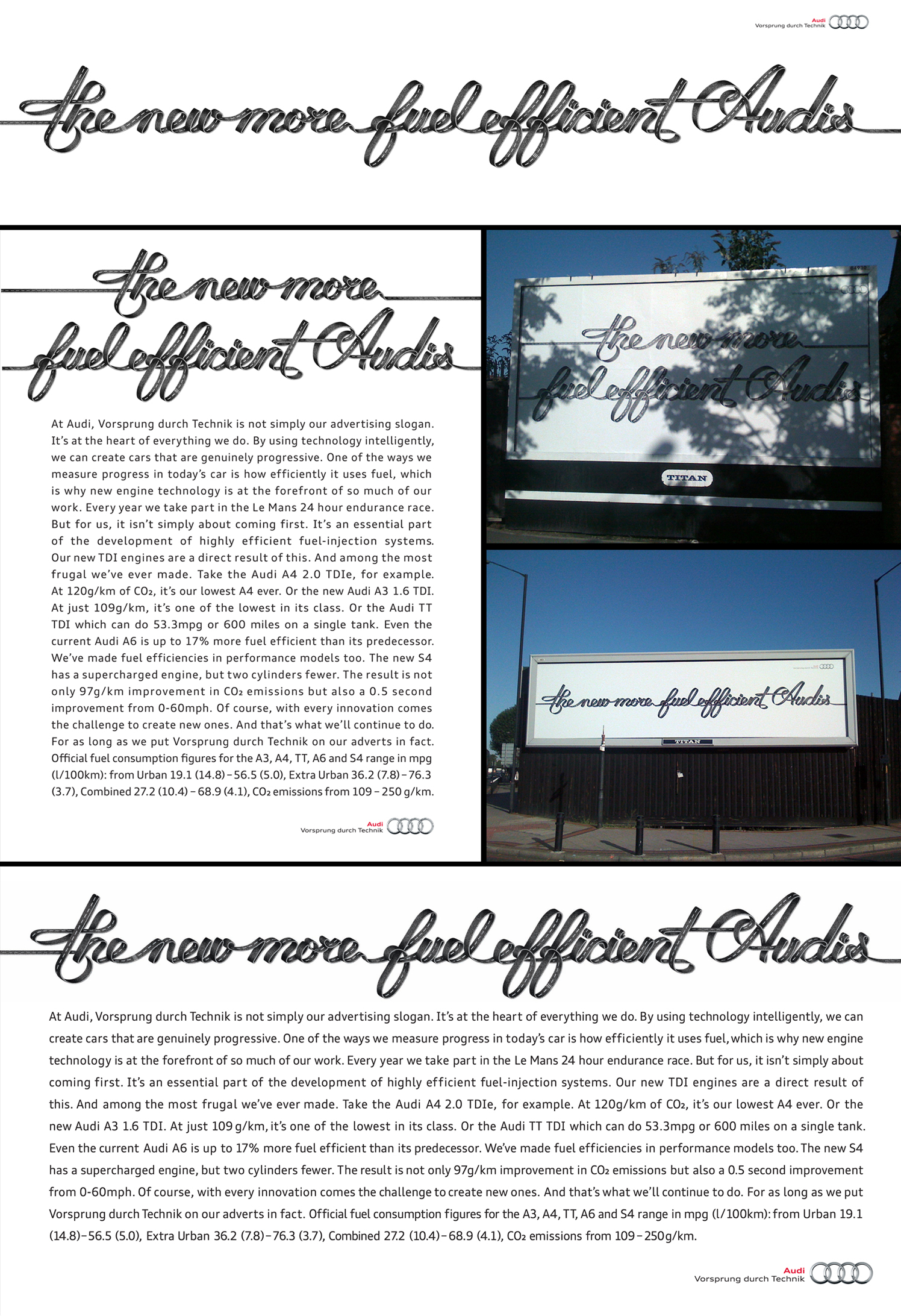 Alex Trochut has been working with our friends at BBH London on these superb posters for Audi, celebrating their new more fuel efficient cars.

Theses posters be in all the major papers and poster sites round the UK for the next couple of months so be sure to check them out. So far we have spotted posters on the Old Kent Road, at Waterloo Station, on the Elephant & Castle roundabout and there's one of the long copy versions on the Euston Underground.

If you see any more please do take a picture and email me with the location. Check out Début Arts new Flickr page where we will be uploading posters, covers etc that we see out and about. If you spot anything Début out there please do mail them to us so as we can upload the photos here.

For more work by Alex Trochut click here to see his portfolio.