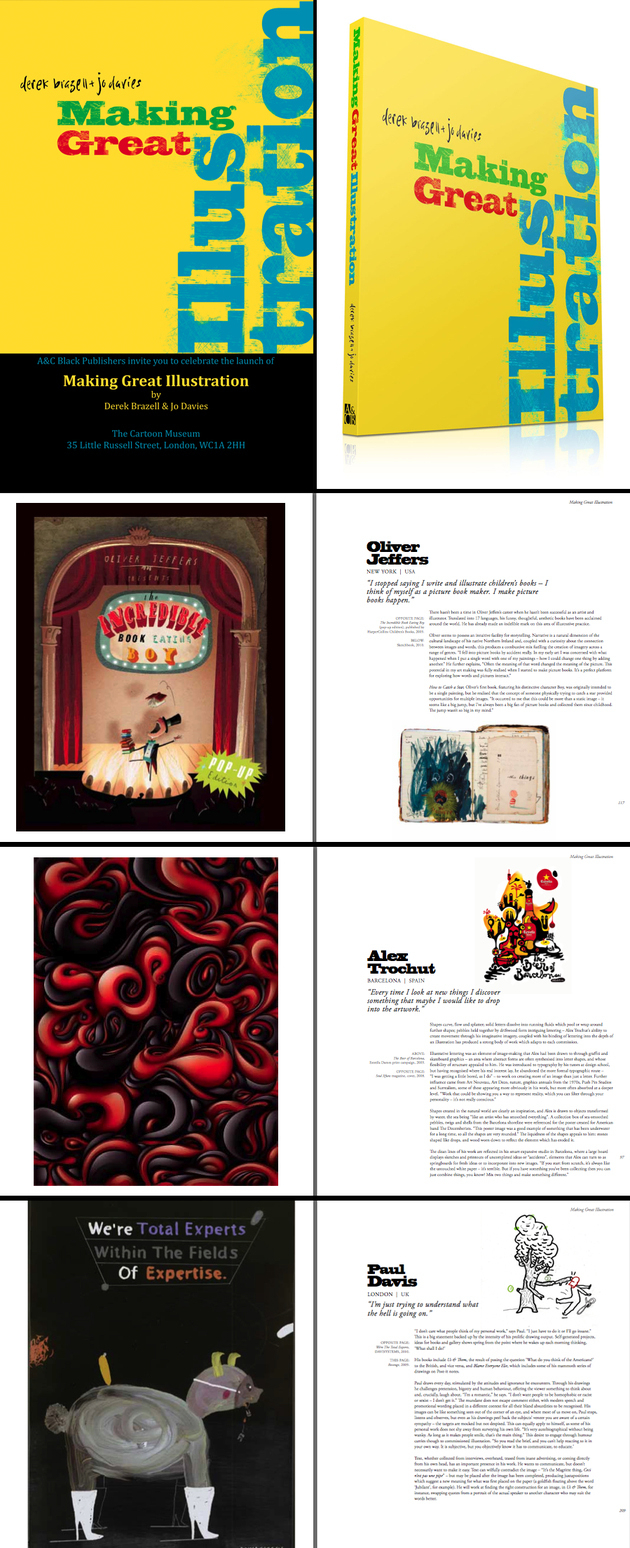 Debut Art is delighted to let you know that Derek Brazell & Jo Davies Making Great Illustration book is about to be published by A&C Black this week (November in USA).

The combination of face to face interviews, amazing artwork and portrait and studio photographs have produced a great book with a selection of Debut artists featured including Alex Trochut, Oliver Jeffers, and Paul Davis.

Check out the blog about the book and their experiences travelling to interview the illustrators.